​Israel 'regrets' killing Palestinian judge deemed 'terrorist'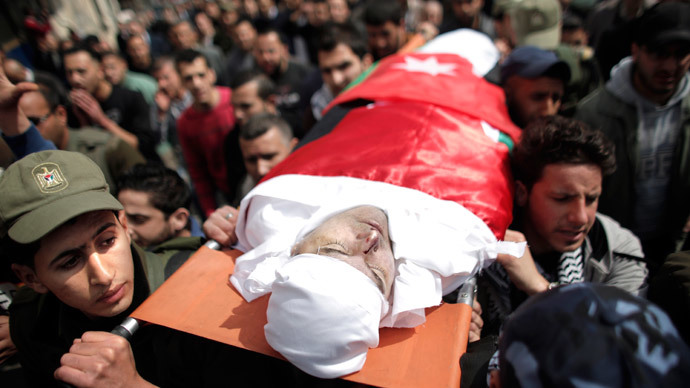 Israel stated on Tuesday that it regretted the killing of a Palestinian judge working in Jordan who was gunned down by Israeli soldiers at a border crossing on Monday. Mere hours earlier, the Israeli military had branded him a 'terrorist'.
"Israel regrets the death of Judge Raed Zeiter yesterday at the King Hussein (Allenby) bridge and expresses its sympathies to the people and government of Jordan," Prime Minister Benjamin Netanyahu's office said in a statement released on Tuesday.
Thirty-eight-year-old Palestinian-born Judge Raed Zeiter was shot down allegedly after a confrontation with Israeli soldiers at a border crossing between Jordan and the occupied West Bank. He had been employed as a judge in an Amman magistrates court, and had a wife and two children.
Netanyahu's office promised that there would be a joint investigation into his death along with Jordan, and expressed its ongoing commitment to its peace agreement with the country. The incident fell at a delicate moment as the US seeks Jordan's support for fraught Israeli-Palestine peace talks.
Shortly after the incident, demonstrators assembled outside the Israeli Embassy in Amman, Jordan, according to Haaretz. Simultaneously, the Jordanian government dispatched a strongly-worded message to Israel protesting the incident.
Jordanian Foreign Minister Nasser Judeh convened with an Israeli diplomat and lambasted the killing, according to Petra, the Jordanian state news agency. Judeh reportedly demanded an investigation.
Prior to the apology by Netanyahu's office, the Israeli military had released a statement denouncing Zeiter as a "terrorist". They alleged that he had attempted to seize one of their weapons.
Later, an official in Amman told Reuters that he thought that Zeiter had been gunned down by a 'trigger-happy young soldier' who had been coercing passengers onto a bus at Allenby, and it was this which caused the altercation.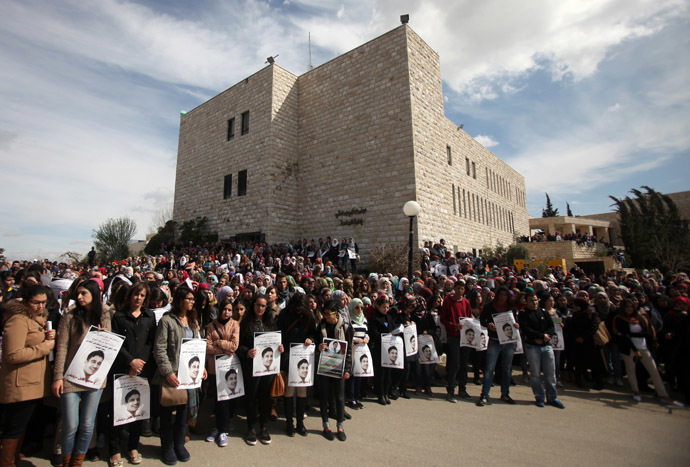 "Raed and the soldier quarreled for some reason that I did not understand and pushed one another ... I got onto the bus and a minute later I heard one gun shot followed by three shots," Mohammed Sharif Zaid, a 34-year-old West Bank merchant told the agency.
"From the Israeli account, we think there was an altercation and the (soldiers) hit him and pushed him to the floor. His dignity could not accept the humiliation and insult," said the judge's father, Alaa Zeiter.
Zeiter was buried in the West Bank city of Nablus on Tuesday, wrapped in a Palestinian flag and a Jordanian flag, according to Reuters. There was no surveillance footage to confirm eyewitness testimony pertaining to the disagreement.
In an unrelated incident, a 20-year-old Palestinian was gunned down in the West Bank on the same day. The Israeli military claimed he was throwing rocks at Israeli vehicles.
"A Palestinian was injured and later died of his wounds. The Military Police Corps has opened an investigation concerning the incident," the military said.
However, the man's relatives said he had been shot while tending his family's goats near his home. This was later confirmed by the governor of nearby Ramallah.
In February, Amnesty International released a report stating that Israel's armed forces were taking excessive measures in the West Bank, with the violence killing dozens of Palestinians over the past three years. Amnesty stated that Israeli actions could even be regarded as a war crime. The Israeli army said they were responding to a rise in Palestinian violence.
You can share this story on social media: