Rocket blast strikes southern Israel, breaking Gaza truce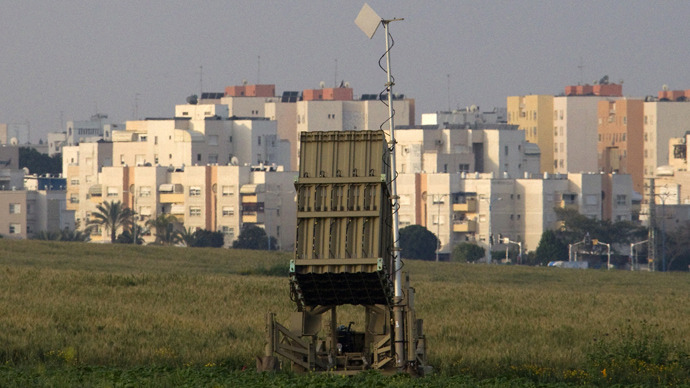 A rocket from Gaza has struck Israel for the first time since the November ceasefire, Israeli police reported. The attack caused some damage, but no casualties have been reported so far.
The rocket hit a road near the city of Ashkelon in southern Israel. No warning sirens were heard before the strike, Israel Radio said.

"An explosion was heard in the Ashkelon region. Experts searched the area and found that one rocket had struck, damaging a road but causing no injuries," police spokesperson Micky Rosenfeld said.

The rocket attack has breached the November truce between Gaza and Israel following an eight-day Israeli military operation in Gaza, Pillar of Defense, which left over 100 Palestinians and two Israelis dead.
The Al-Aqsa Brigades claimed responsibility for the rocket attack, Al Arabiya reported.

The strike followed days of confrontation between Israeli security forces and Palestinian protesters in the West Bank over the death of a Palestinian man in an Israeli prison.
On Monday, police clashed with Palestinian demonstrators as thousands marched in the West Bank funeral of Arafat Jaradat, who died in Megiddo Prison on Saturday.

Palestinian authorities claim the 30-year-old Jaradat died after being tortured, citing autopsy findings that revealed numerous injuries; Israel said the injuries may have occurred while he was receiving CPR.
Some 25,000 Palestinian took to the streets for Jaradat's funeral; around 10 Palestinians were wounded in clashes with the IDF.

On Sunday, a Palestinian teenager was reportedly wounded by Israeli gunfire during a protest near the Beitounia Crossing.

You can share this story on social media: