Israel fears deterioration in security as Egypt opens border with Gaza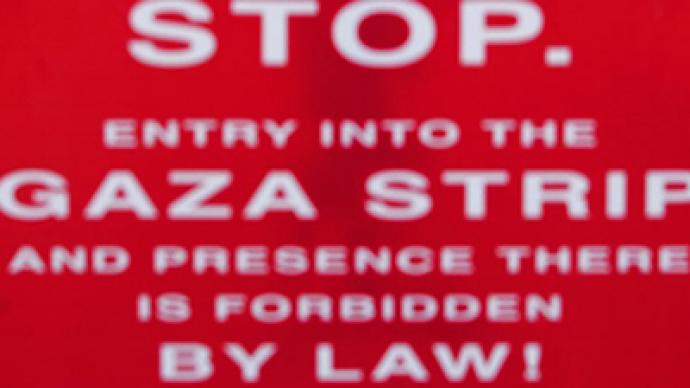 Israel has long struggled to keep its borders water-tight, even at the expense of letting Palestinians have access to basic human necessities. Now, it has a new worry, as Egypt throws its border with Gaza wide open.
At Egypt's border with Gaza, the gates were for years shut more often than not. Only the most extreme humanitarian cases were let through, which meant no more than 300 people a day.Rawda Hamada was not one of them. Last year she died from stomach cancer. She had tried desperately for months to leave Gaza to receive chemotherapy treatment abroad, but was never able to get the permission she needed to leave."I went to the hospital here and they gave me some liniment, but the pain didn't end. The borders are closed – this is the reason why I suffer," she previously shared with RT.The new Egyptian Foreign Minister says the decision to close the border was "shameful".On Saturday, his promise to open Rafah permanently, without the Israelis, is coming true. No more will an agreement drawn up six years ago between the now deposed Egyptian president Hosni Mubarak, the United States, the Israelis and the Europeans be in place. That agreement gave EU monitors access to the crossing and allowed Tel Aviv to supervise and monitor security via cameras from afar."Israel was watching together with Egypt at certain points and checkpoints, so that it was the same interest of both countries," a strategic political advisor Shlomo Peretz said.The permanent opening of Rafah terrifies Israeli citizens, especially those who live on the kibbutz Nahal Oz, just 800 meters from the Israel-Gaza border. Ever since the kibbutz was established nearly 60 years ago, it has been on the receiving end of endless rocket and sniper attacks from Gaza city."We are scared at any minute… When we hear the first missile falling down we have to run and take place somewhere in a shelter," says Tami Halevi, the head of local emergency services. "We have tried to put all over the kibbutz shelters – everyone in his home has a shelter."Just last month, a 16-year-old boy was killed when a Qassam rocket hit the school bus he was travelling home on.People who live here are afraid that an open Rafah border without Israel monitoring the passage of goods between Egypt and Gaza means more weapons will find their way into the hands of Palestinian militants and ultimately be used against the Jewish state."I am sure that if the border will be open freely, a lot of ammunition will come to Gaza, and Hamas is now already loaded with ammunition, and they will have much more," Tami Halevi explained.The implications are becoming clearer by the day. The Israeli army is warning that in the next major conflict, tens of thousands of rockets will hit Tel Aviv, meaning that the daily threat faced by Israelis living not far from Gaza is fast becoming part and parcel of Israeli life across the country.On the other hand, opening the Rafah crossing between Egypt and Gaza is seen as a major step in alleviating the humanitarian crisis in the strip.
Khalil Abu Shamala from the Al Dameer association for human rights says that although Egypt's decision to open the border is a welcome sign, this is not enough to end the humanitarian crisis."We expect from the Egyptian government to facilitate more than this decision, to expand the decision to cover all of the Palestinians without any limitations. To open the border 24 hours a day, seven days week, without any limitations like what is going on right now," he said.
Adnon Abu Hasna from the United Nations Relief and Works Agency says that improving Palestinian living standards will lead to a drop among those who join militant groups."What is going on in the Rafah border today is a very good step [by] the Egyptians. They are easing the travel of thousands of Palestinians into Egypt. People here, they are completely destroyed. They have no hope, no political horizon, no economic horizon. Israel should end the siege on the Gaza strip 100%," he said."If people have good life here, they have something to lose, then it will be a great pressure on others not to get into conflict," Adnon Abu Hasna added.
Meanwhile, political analyst Mohsen Abu Ramadan says that while there is ahumanitarian crisis in Gaza, Palestinians remain more concerned about the political side of it."The Israeli siege imposed against Gaza created a humanitarian crisis and had negative consequences for the Palestinian people," he said. "But we Palestinians do not consider the main issue to be the humanitarian crisis, but political and legal issues. That means getting rid of the occupation, achieving an independent Palestinian state, and giving the Palestinian people their rights in accordance with international law."
You can share this story on social media: