Israeli aircraft shoots down drone from Lebanon – IDF
The Israeli military says it has shot down an unmanned aircraft sent into Israeli airspace by the Hezbollah group. The military group denied sending any aircraft to Israel.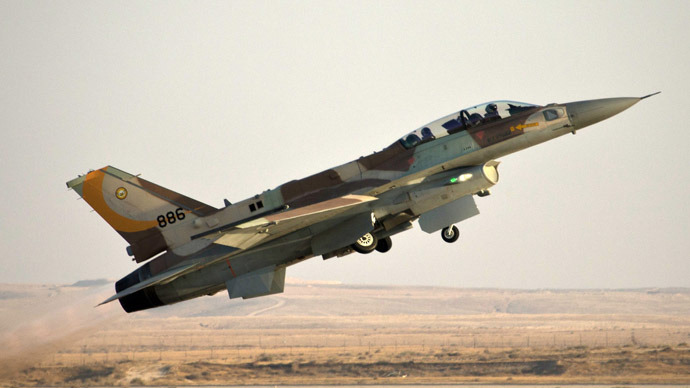 The unmanned aerial vehicle (UAV) reportedly tried to violate Israeli airspace and was intercepted by an F-16 fighter jet. The drone was at 6000 feet when it blew up.
IDF spokesman Brig-Gen Yoav Mordechai said that after the Air Force ensured that the aircraft was hostile, a commander gave the order to shoot it down, the Jerusalem Post reported.
The UAV was "successfully downed" five nautical miles off the coast of the Israeli city of Haifa, a statement on the IDF website said. It stated that the Israeli navy was searching for the wreckage in the sea. It was not immediately clear whether the drone was armed or not.
#Breaking: UAV attempted to violate Israeli airspace from the north. Air Force fighter jet intercepts#TargetDown

— IDF (@IDFSpokesperson) April 25, 2013
"I view with great gravity this attempt to violate our border. We will continue to do what is necessary to defend the security of Israel's citizens," Israeli Prime Minister Benjamin Netanyahu said in a statement.
However, Hezbollah issued a statement denying it sent a drone into Israeli airspace.
This is the second known instance in which the Lebanese military group has sent a drone into Israeli airspace. Last October, the Israeli air force shot down an unmanned aircraft in a similar incident.
Israel and Hezbollah fought a monthlong war in 2006 that resulted in a stalemate.
You can share this story on social media: