Israeli military to keep tabs on Facebook, Twitter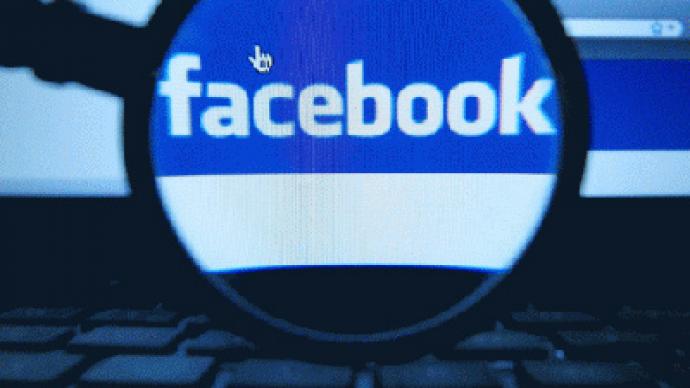 Israel is the latest country to turn your Facebook posts and Twitter feed into a matter of state security by launching a new military-run internet information monitoring system.
Israel's chief military censor Col. Sima Vaknin-Gil said the system will keep tabs on social networks such as Facebook and Twitter, Haaretz reports. The system will also monitor blogs and traditional news sites.Relying on pre-determined key words, Gil told the Digit 2012 conference the system will zoom in on information once difficult to obtain."I think that you can't try to catch everything," she said, "because that will make the censor lose its relevance, and furthermore – its morality," the daily cites her as saying.Gil maintained the Israeli state has no desire to read "people's personal diaries,"stressing "we do not 'sit' on private Facebook accounts."She further rejected criticism the censor was designed to control the internet, claiming "we [the censors] try to operate within the internet only in terms of elements related to us.""The censor can only touch things that are likely to harm the security of the state, and these incidents are few," she added.However, despite their penchant for being on the cutting edge security-related issues, Israel is not the first to state to cast a prying eye on your electronic communiqués.In October 2010 the Electronic Frontier Foundation discovered the US Department of Homeland Security (DHS) had set up a "Social Networking Monitoring Center" to collect and analyze social media and other online communications.It was also learned that DHS surveillance extended to the comment sections of various online news sites to monitor "media reports that reflect adversely on the US Government [or] DHS."Although US lawmakers expressed fear such monitoring could have a chilling effect on people's willingness to speak openly and expressing political dissent online, some felt the government had a right to keep an eye on its citizens' private correspondence."Other private individuals reading your Facebook status updates is different than the Department of Homeland Security reading them, analyzing them and possibly disseminating and collecting them for future purposes," the New York Times cites US Representative Patrick Meehan as saying this past February.While the UK government began looking into a "kill switch" to shut down social media networks and stop people text messaging during times of mass social disorder following last August's riots, Danish cops proved it possible by accidentally blocking 8,000 websites this past March, mistakenly labeling them as child porn purveyors.While Israel's arch-enemy Iran has established an allegedly 120,000-strong "Supreme Council of Cyberspace" to manage internet content and use.But public enemy number one for defenders of internet freedom remains China, whose "Great Firewall" represents the world's most extensive system to monitor and block internet content.In 2009, the Chinese government blocked Facebook and Twitter on the eve of the 20th anniversary of the Tiananmen Square crackdown. And last October, authorities swore to further intensify controls on social media as the number of Chinese microblog users swelled to 195 million.
You can share this story on social media: