Militant Islamists call for attacks on France, Hollande assassination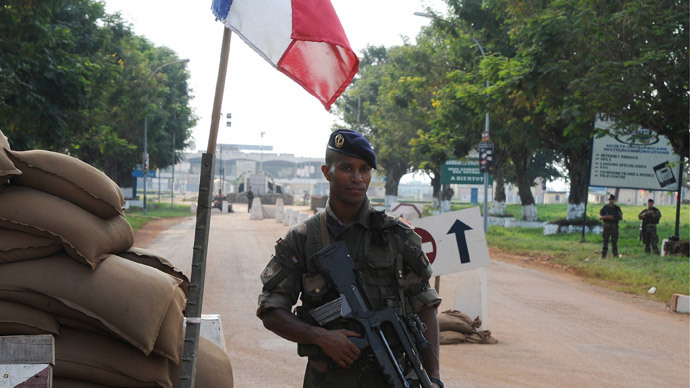 A militant Islamist website has created an online poster campaign falling for terrorist attacks in France and the assassination of President Francois Hollande in retaliation for recent French interventions in Africa.
The al-Minbar Jihadi Media Network, a well-known Islamist website, created six posters as part of a campaign called, "We will not be silent, O France," Reuters cites the SITE monitoring service as saying. The forum's "Media soldiers for the support of Islam" designed the posters, which it is making available for downloading or printing.
The network cited recent French military interventions in Mali and the Central African Republic as providing the impetus for the campaign.
"To our lone wolves in France, assassinate the president of disbelief and criminality, terrify his cursed government, and bomb them and scare them as a support to the vulnerable in the Central African Republic," one of the posters said.
In January 2011, France initiated a major military intervention in Mali, a former colony, citing concerns about the growing influence of militants in the country's north and a rebellion by Tuareg separatists that threatened the French-backed Malian government. France has said that the primary reason for the operation was to prevent the creation of "a terrorist state at the doorstep of France and Europe."
In December, France agreed to send 1,600 troops to help restore order in the Central African Republic (CAR). Followed by a quick and decisive victory in last year's war against Islamists in Mali, France's military estimated that six months would be enough to halt sectarian conflict in the CAR, which began in March when Muslim Seleka rebels seized power in the majority Christian country. In February, France agreed to deploy 400 additional troops to the country to halt sectarian conflict that threatens to spill over into a full-blown civil war. What was intended to be a short-term intervention, however, threatens to entangle French military forces for some time to come, with the country's parliament recently voting to extend the mandate for the military operation.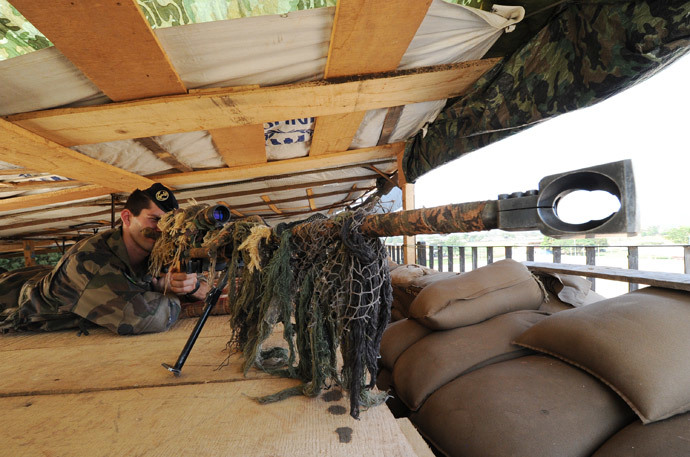 French nationals have been abducted and sometimes murdered by militants operating in northwest Africa as a form of reprisal. Two French journalists were kidnapped and killed in northern Mali in November, with Al-Qaeda in the Islamic Maghreb claiming responsibility.
Al-Minbar Jihadi Media Network publishes material for a variety of Al-Qaeda affiliates and other assorted jihadists. The group came to prominence last year when it published an online magazine in which it warned would-be jihadists on how to avoid leaving digital fingerprints.
The recommendations had particular relevance following the leaks by National Security Agency whistleblower Edward Snowden, who had recently revealed dragnet surveillance programs targeting telephone and cellphone communications.
You can share this story on social media: