British minister fans flames by backing ban on Muslim face veils in court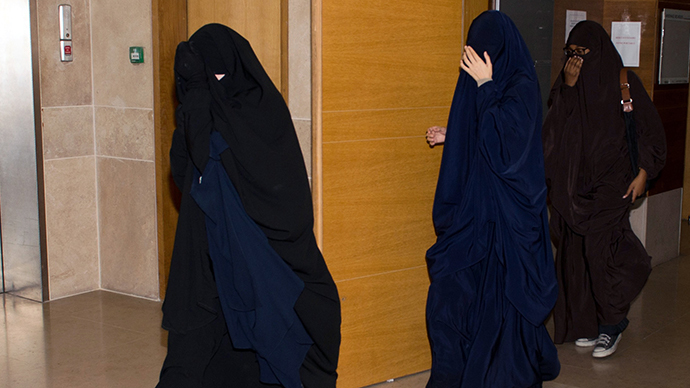 Muslim women should not be allowed to wear a veil when giving evidence in court, declared one of UK cabinet ministers, while arguing that it is a question of testimony validation – not Islamophobia.
"We do need a clear rule. I don't think a witness should be allowed to give evidence from behind a veil." Minister Ken Clarke told BBC radio on Sunday.
Clarke is currently a minister without a portfolio, but also a former criminal lawyer and the holder of several posts, including Justice Minister and Home Secretary in the past. 
He has also argued that wearing an Islamic women's dress in court is akin to being "in a bag", which is likely to add to the already heated debate following the September case where a judge banned a veiled Muslim woman from testifying at her own trial.  
"I can't see how on earth a judge and a jury can really appraise evidence when you're facing someone who is cloaked and is completely invisible to you. It's almost impossible to have a proper trial if one of the persons is in a kind of bag," Clarke said.
However, he defended himself saying that these comments did not stem from his prejudices and contained no Islamophobic undertones. He said he indeed had no objections to veils outside the courtroom, as long as they were "decent," but added that judge and jury should be able to look at the person delivering a testimony, without straining to understand their body language and facial expressions. Otherwise, the truth becomes compromised, he argued.
"I actually think it undermines a trial and that's not based on any trace of Islamophobia," Clarke concluded.

 Conflicting voices

Although Britain has yet to follow France and Belgium into veil-banning territory, the current debate about the full-face veil gets the country that much closer, especially after September's incident.
Peter Murphy, the Judge behind the September decision, said that it was his hope that Britain's parliament or a higher court would reach a concrete decision "sooner rather than later."
"The niqab has become the elephant in the courtroom," Murphy had said at the time, in reference to the full face veil.
The likelihood of a ban on full-face veils in schools was also discussed in September, but was played down by top politicians, despite support from some MPs.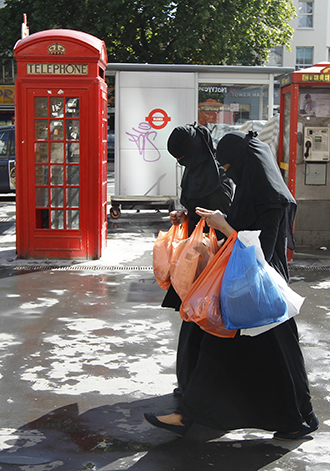 The Muslim community expressed their 'disgust' after Home Office Minister Jeremy Browne told the Telegraph that "We should be very cautious about imposing religious conformity on a society which has always valued freedom of expression… but there is genuine debate about whether girls should feel a compulsion to wear a veil when society deems children to be unable to express personal choices about other areas like buying alcohol, smoking or getting married."
"That would apply to Christian minorities in the Middle East just as much as religious minorities here in Britain," Browne added – provoking a negative reaction from the chief executive of the Ramadhan Foundation, a group that works with young Muslims in the UK. 
"This is another example of the double standards that are applied to Muslims in our country by some politicians," Mohammed Shafiq said.
Deputy Prime Minister Nick Clegg, on the contrary, gave his full support for total freedom of religious expression in mid-September.

"My own view, very strongly held, is that we shouldn't end up like other countries issuing edicts or laws from parliament telling people what they should or should not wear," said the leader of the Liberal Democrats. "This is a free country and people going about their own business should be free to wear what they wish," he added.
There are currently 2.7 million Muslims living in the UK and Cameron's government is having a tough time trying to integrate them without infringing upon their freedoms and religious customs. 
The debate about multi-culturalism in Britain took on a new significance after the deadly London bombings of 2005, carried out by four British Islamists. 
This was followed by a multitude of other cases putting Muslim integration into Britain under a spotlight, including the stabbing to death of Lee Rigby in the early summer of 2013 by two disgruntled Muslim youths, lashing out at the West's involvement in the mistreatment of Muslims in armed conflicts across the world.