Isabel Peron released by Spanish court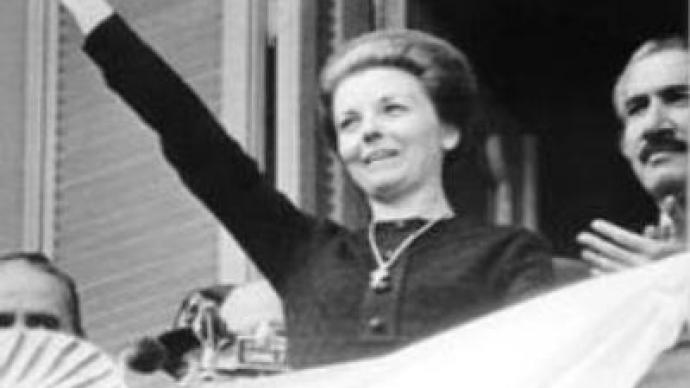 Former Argentine President Isabel Peron has been released, after being detained by Spanish police for allegedly approving right-wing death squads during her administration in the 1970's.
A judge in Argentina ordered her arrest, in connection with the squads that terrorised the nation and were responsible for thousands of deaths.Ms Peron was released three hours after appearing in a Spanish court and now Argentina has 40 days to file an extradition request.Isabel Peron, who is the third wife of former Argentine President Juan Domingo Peron, assumed office after her husband's death in 1974. She was ousted from power by a military coup in 1976 and has been in exile in Spain ever since.
You can share this story on social media: