Militant assault on Iraq ministry building kills 24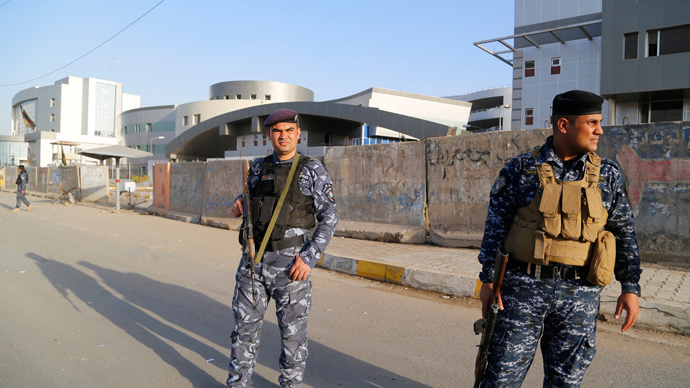 The death toll in a militant assault on an office building occupied by a state-owned company run by the Iraqi Ministry of Transportation has risen to 24 people, Reuters reported citing security sources.
A further 50 people were wounded in the attack.
Security forces managed to regain control of the building after suicide bombers seized it and took hostages.
Earlier a spokesman for the Human Rights Ministry, which is also located in the attacked office building, said that "all necessary security measures" have been taken and employees were evacuated from the building.
Armed men have stormed an office of Iraq's transportation ministry in northeast Baghdad, killing at least nine hostages inside the building, which was used to receive visiting delegations.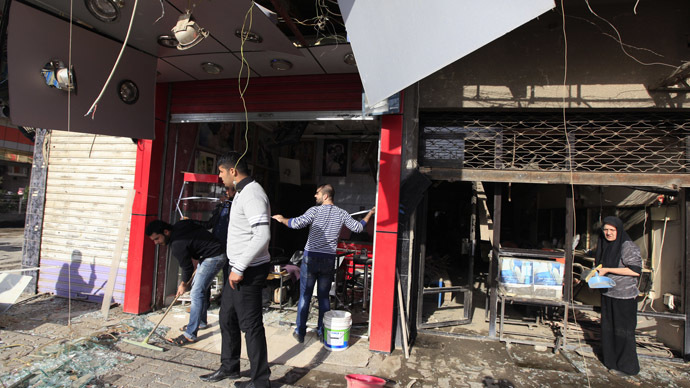 According to Interior Ministry spokesman Saad Maan Ibrahim, at least six gunmen carried out the attack.
Four bombers detonated their explosives during the assault, a fifth was killed by security forces and the last died shortly after being shot, according to security officials cited by Reuters.
"The level of security measures in the building was less than normal because it is a service building and not a sensitive site," another senior security official told reporters on condition of anonymity, according to the news agency.
No group claimed responsibility for the assault.
The attack comes just a day after suicide bombings hit Baghdad's Jadidah, Shuala and Talbiyah neighborhoods, killing nine people. Another seven were killed in the outskirts of the capital, as well as the northern cities of Mosul and Tuz Khurmatu.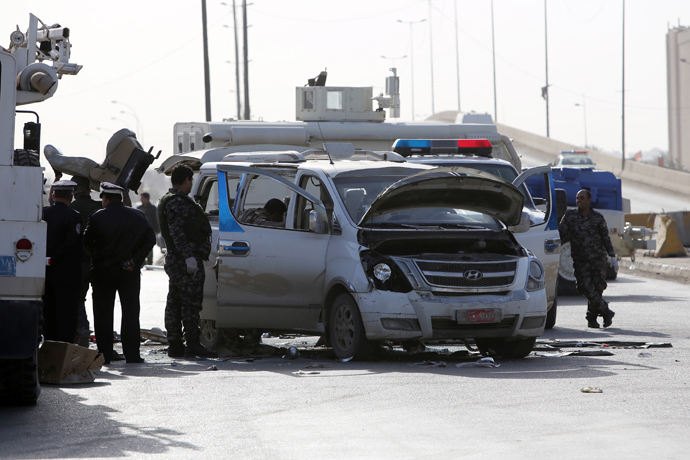 Recent fatal attacks have pushed the death toll for January past 900 people, according to AFP estimates, with elections approaching in just three months.
The violence coincides with a month-long standoff between the Iraqi army and anti-government fighters in the western province of Anbar. On Thursday Iraq's fugitive Vice-President Tariq Hashemi warned that an armed stand-off could spread to other parts of the country as Sunni Muslim opposition to Shiite Prime Minister Noori Al Maliki grows, Reuters reported.
"I'm not optimistic about the future ... I think this spark in Anbar will spread to other provinces," Hashemi said in an interview to the news agency.
So far, the standoff has forced more than 140,000 people to flee their homes, the UN refugee agency said.
Iraq is facing a resurgence of sectarian and political violence that claimed the lives of 8,868 people in 2013, according to estimates from the United Nations.
You can share this story on social media: