​Wave of violence kills 70 in Iraq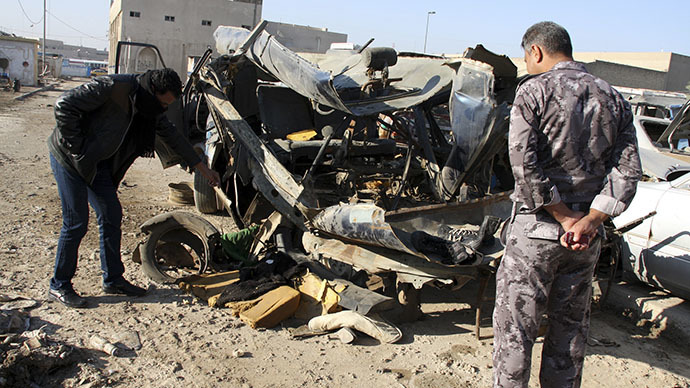 At least 70 people have been killed across Iraq in the bloodiest day of violence in recent months. Almost half of those killed on Monday were Shiite pilgrims.
The deadliest attack took place in the southern Baghdad suburb of al-Rasheed when two car bombs struck a group of Shiite pilgrims, killing 23 and wounding 55. The pilgrims were on their way to commemorate Arbaeen, an important religious holiday in the Shiite religious calendar.
Earlier on Monday, Gunmen opened fire on a bus in the northern city of Mosul, killing 11 and wounding eight. The bus was carrying a group of Shiite pilgrims to Karbala.
In a separate attack, a group of suicide bombers attacked a police station in the town of Beiji, north of Baghdad. The first explosion occurred when a bomber drove his explosive-laden car into the gate of the building. Three other bombers then blew themselves up inside the police station, killing eight officers and wounding five others.
Three suicide bombers stormed into city council buildings in the town of Tikrit, setting off their explosive belts. The blast killed two people and wounded seven.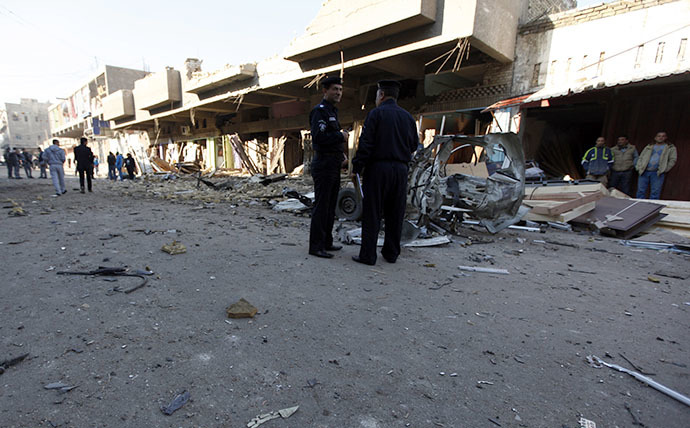 Bombings also occurred in various areas of Baghdad. A car bomb ripped through a parking lot in the southeast, killing six people and wounding 12. Another car bomb went off in the Shalia area of the city, where government offices and foreign embassies are located. Five people were killed and another 14 were wounded.
A car bomb killed four civilians and wounded 11 others at a market in the Sadriyah neighborhood. A separate bomb went off at a bus station in the al-Nahda area, killing three people and wounding seven. A car bomb in the suburb of Jisr Diyala killed two people and injured seven others.
With over 8,000 civilian casualties recorded by the beginning of December by the Iraq Body Count project, 2013 has already become the deadliest year in Iraq since 2008.
So far in December, 288 people have died in violence, according to AP figures. Over 900 people were killed last month alone.
You can share this story on social media: