23 dead, 130 wounded in Iraq after 5 Shiite mosques rocked by bombs (PHOTOS)
At least 23 people were killed and more than 130 wounded after car bombings rocked four Shiite mosques in the Iraqi capital of Baghdad and another mosque in Kirkuk.
The wave of blasts erupted within an hour of each other in northern and southern Baghdad, as well as in the northern Iraqi city of Kirkuk, just as worshipers were leaving after Friday prayers.

Police and health officials said that 20 people died in the Baghdad attacks.

In Kirkuk, a car bomb detonated near the al-Rasul al-Aadham mosque, and killing three and wounding 70, a local health official told AFP. The bomber drove his explosive-laden car into a group of worshippers as they were departing from the mosque, Col. Najat Hassan said.
"We were listening to the cleric's speech when we heard a very strong explosion. Glass scattered everywhere and the roof partially collapsed," Mohammed, a victim wounded in the Kirkuk blast, told Reuters.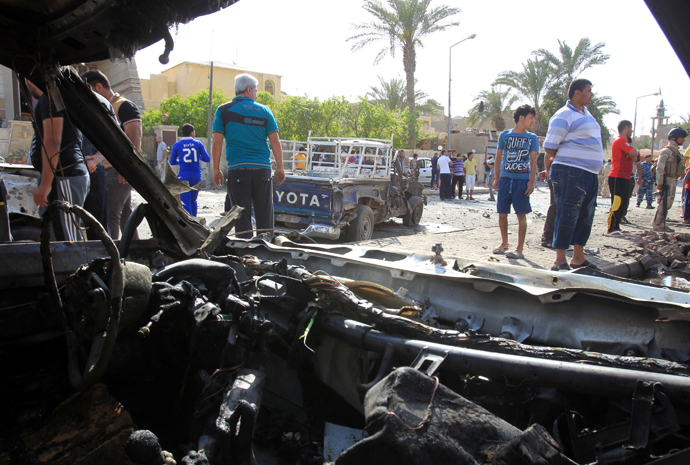 The wave of violence comes as Iraq prepares for its first election in three years, with voters in 12 of the country's 18 provinces set to head to the polls on April 20. The legitimacy of the elections has been called into question, however, as widespread protests forced elections to be postponed in two provinces; AFP has reported that at least 11 candidates were killed in the violence.

No one has claimed responsibility for the most recent attacks, though Sunni Islamists linked to Al-Qaeda's Iraqi faction have increasingly ratcheted up attacks in an attempt to spark widespread sectarian conflict a decade after the US-led invasion.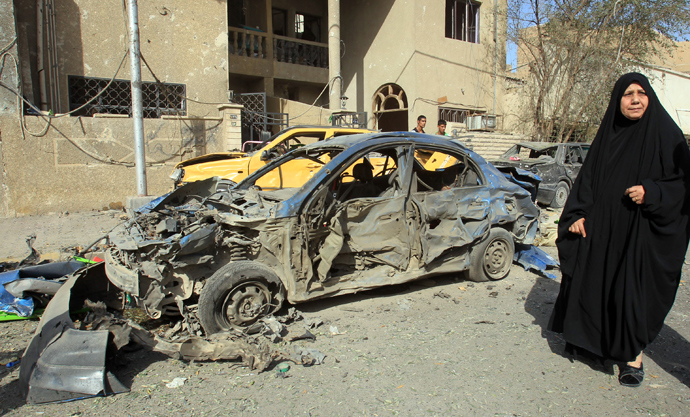 Over a dozen car bombings and roadside blasts swept through Baghdad on March 19, killing at least 56 and wounding nearly 200 in Shiite districts across the capital.
Friday's bombings bring the number of those killed in violence across Iraq to at least 258 this month.

Fear driven

Iraq still feels like a warzone in many respects, RT correspondent Lucy Kafanov commented on her recent trip to the country, where fear guides the everyday reality of life.
"Almost anywhere you go the first thing you see are massive blast walls all around the streets to prevent suicide attacks while Iraqi's daily lives are guided by checkpoints that are set up almost everywhere to dictate people where to go."
The overall presence of armed government forces add to the general feeling of discontent and fear making the overall impression to feel like "a country with a military occupation."
"From everyone that we spoke to anywhere you go, at any moment, there could be a blast like this. And how do you survive in this situation?"
Kafanov recalled one man saying that he drives with his windows down "so the glass would not shatter and hurt his family" from a blast. Another man just stopped going outside, after he had been wounded in an attack as there is "no guarantee that [he] would come home, come back to [his] family."
Because of this reign of fear locals "try not to go to big bazaars, you try not to gather in large groups. It is by no means a life that is normal."
The city of Kirkuk "is a great example of the microcosm of everything that is wrong in Iraq," because just like the country, the populace is divided "between Sunni and Shia factions, Christian neighborhoods Turkmen neighborhoods." 
Such a state of mind translated into a state of phobia for the locals. "It does not feel safe," Kafanov recalls "because people if they see a foreigner, if they see a stranger, if they see even someone who is not necessarily of their sect or ethnic origin, you stand out and are at risk for some sort of an attack."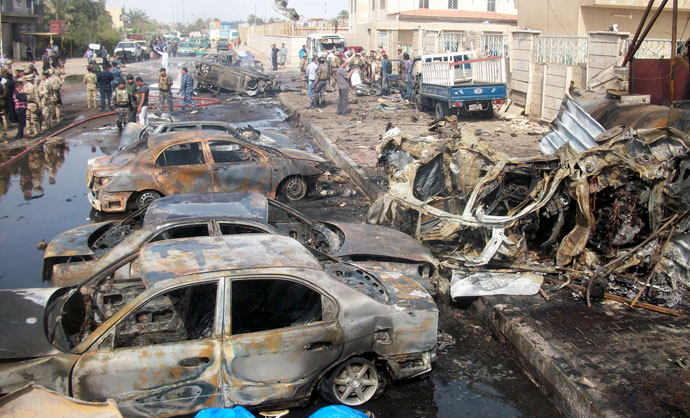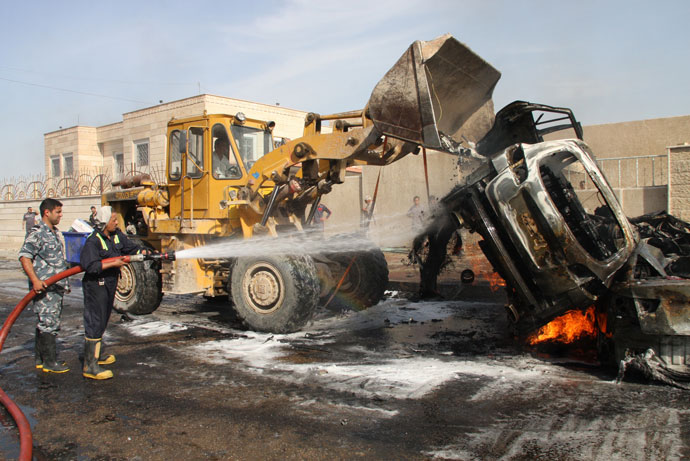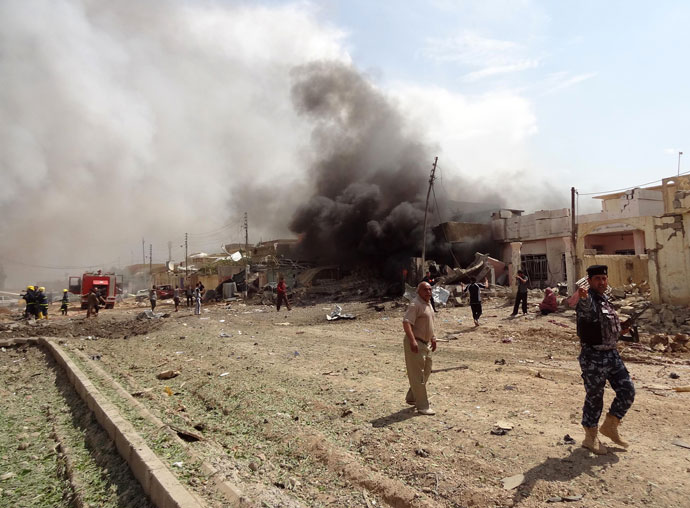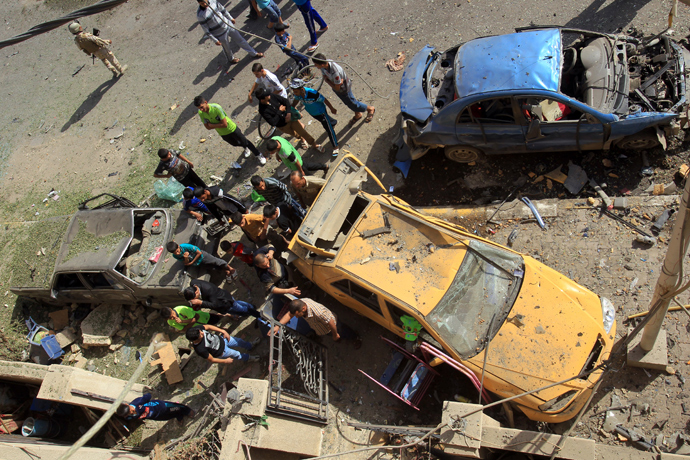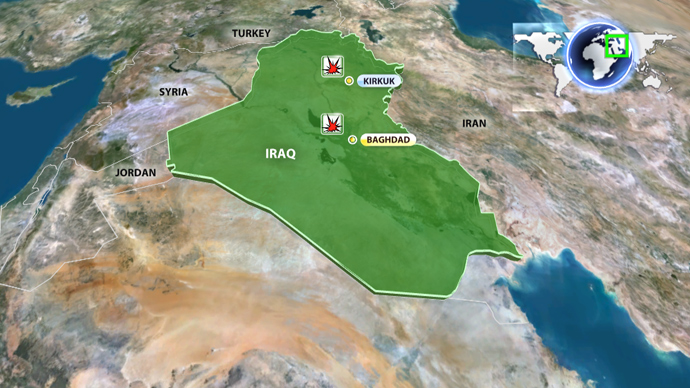 You can share this story on social media: