Iran threatens to attack any country that assists 'enemies'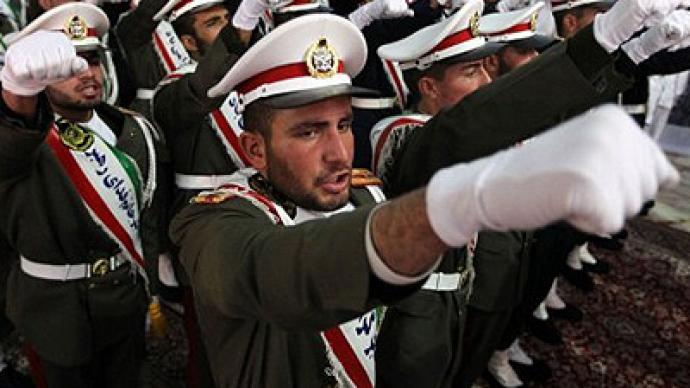 A senior Iranian military official says Tehran will attack any country used by "enemies" to launch a military strike against his country. The statement comes amid growing tensions between Iran and the West.
"Any spot used by the enemy for hostile operations against Iran will be subjected to retaliatory aggression by our armed forces," the deputy head of Iran's elite Revolutionary Guards, Hossein Salami, said Sunday according to Iran's Fars news agency. The official did not name any particular country suspected of acting as a launching pad for military action against Iran, and the six Gulf Arab states considered to be US allies have said they would not allow their territories to be used for attacks on Iran.Meanwhile, two Iranian naval ships docked in the Saudi port of Jeddah on Sunday, a move Iranian officials say aims to project the country's "power on the open seas" and "confront Iranophobia."Salami's statement comes as the Revolutionary Guard conducts two-day ground exercises some say are dedicated to demonstrate Iranian military strength.The Revolutionary Guard is a branch of Iran's military established to protect the country's Islamic system.It is not Tehran's first warning amid rising tensions with the West. Earlier, Iran warned that any military action against it would result in a "painful" response on Israeli and US bases in the Gulf.Iran also threatened to close off the vital Gulf oil shipping route through the Strait of Hormuz if becomes subject to oil export sanctions. Iran's nuclear program has long been a stumbling block between the country and the West. The tensions escalated last November after an IAEA report claimed Iran had worked on developing nuclear weapons, a charge Tehran has many times denied, reiterating that its nuclear activities are purely peaceful.
Though UN inspectors failed yet again to find any traces of an Iranian nuclear weapons program, Washington and Tel Aviv are sure to come up with an alleged secret location where Tehran is building nuclear weapons, says Kamel Al Wazne, a political analyst in Beirut."Probably, the Israelis are getting desperate at this point, because they think if Iran become capable of building a nuclear weapon – this would be devastating to them," Al Wazne said, predicting that "before six months we might be heading into a major confrontation in the Persian Gulf."
You can share this story on social media: