Persian space: Iran launches new satellite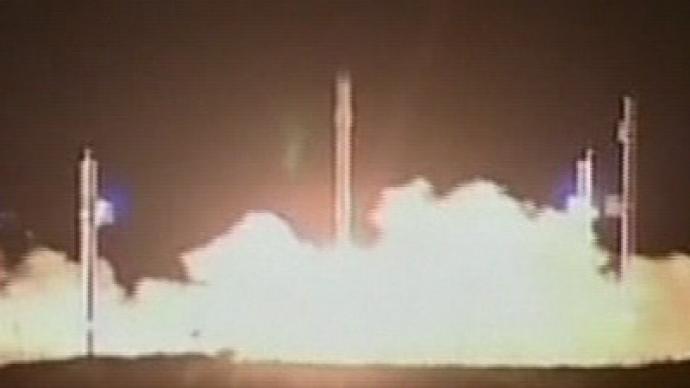 Iran launched its third domestically-built satellite on Friday. The 50-kilo spacecraft will monitor the climate and take pictures of the Earth's surface.
The Navid-e Elm-o Sanat microsatellite, whose name means "Harbinger of Science and Industry," was launched by a modified Safir rocket, the head of the Iranian space agency, Hamid Fazeli, told IRNA news agency.
It has an orbit of between 250 and 370 kilometers and flies around the planet once every 90 minutes.
The launch was timed to coincide with the anniversary of the 1979 Islamic revolution in the country which overthrew the US-backed Shah Mohammad Reza Pahlavi.
President Mahmoud Ahmadinejad, who witnessed the blast off with a number of senior state officials, said the satellite was "a message of friendship to humanity."
You can share this story on social media: