Iran rejects 'sideline' involvement in Geneva II talks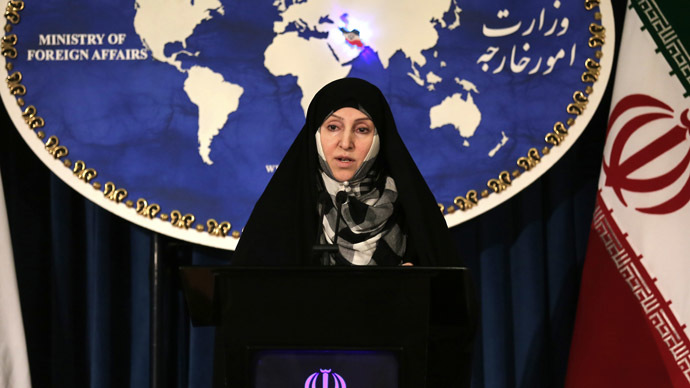 Iran emphasized on Monday its support for a political solution in ending the Syrian civil war while denouncing the US suggestion of a minor role in the upcoming Syria peace conference, if doing so "does not respect its dignity."
Foreign Ministry spokeswoman Marzieh Afkham underscored Iran's willingness to help resolve the crisis in Syria, but made clear Iran would not do so at the whim of other countries.
"In order to take part in the Geneva II conference, the Islamic Republic of Iran will not accept any proposal which does not respect its dignity," Afkham said.
She said Iran would stress a resolution through intra-Syrian talks at the Geneva II conference set to begin on January 22.
"From the outset of the Syrian crisis, the Islamic Republic of Iran has said that a political solution will be the only option to defuse tension in the country, and has always welcomed strategies that would safeguard the rights of the Syrian people through Syrian-Syrian dialog," said Afkham, according to Iranian Press TV.
Her remarks come one day after US Secretary of State John Kerry suggested what role Iran could play in the Syrian peace process short of attending the conference.
"Now could they contribute from the sidelines? Are their ways for them, conceivably, to weigh in? Can their mission that is already in Geneva... be there in order to help the process? It may be that there are ways that could happen," Kerry said.
Iran omitted from first round of Syria peace talks invitations

Iran was not among the "first round" of nations invited Monday by the United Nations to attend the peace talks in Switzerland this month, though UN Secretary-General Ban Ki-moon "is in favor of inviting Iran," UN spokesman Farhan Haq said, AP reported Monday.
The US opposes Iran's presence at Geneva II based on the fact that the Islamic Republic did not sign on to the framework agreed at the Geneva I conference last year.
In addition, an anonymous US official told Reuters other participating nations have opposed Iran's inclusion in Geneva. Though the official did not name the nations, likely among them are Gulf Arab states like Saudi Arabia, Reuters speculated.
For Iran to simply be considered for a role in the talks, "they would have to demonstrate that they would do things that would be less destructive in Syria," State Department spokeswoman Marie Harf said.
Western diplomats say Iran must put pressure on the Syrian government to curb its attacks on militant forces to win a place at the Geneva conference.
"There are steps that Iran could take to show the international community that they are serious about playing a positive role," one of the officials in Brussels told Reuters.
"Those include calling for an end to the bombardment by the Syrian regime of their own people. It includes calling for and encouraging humanitarian access," the official added in a reference to the Damascus offensive in rebel-held Aleppo, Syria's biggest city.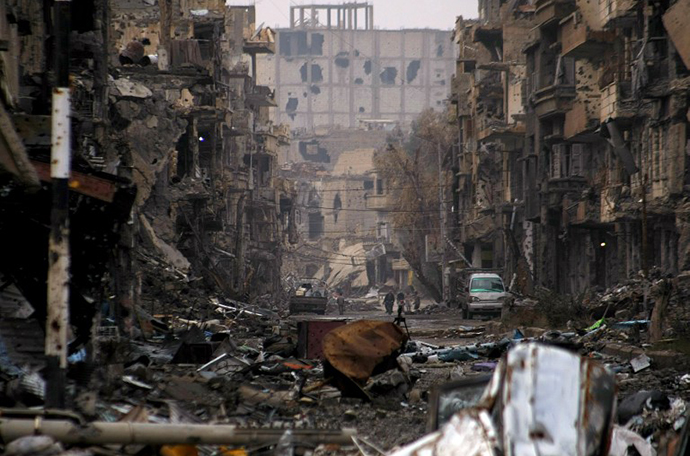 White House Press Secretary Jay Carney said Iran would have to agree to the Geneva I terms if it wanted to join in Geneva II.
Yet, according to the UN, Kerry and Russian Foreign Minister Sergey Lavrov are to meet and discuss Iran's role with Syria. The meeting is set to take place on January 13.
Around two dozen countries are expected to send top officials to the Jan. 22 gathering that Ban will lead. Rebel forces fighting in Syria have also been invited.
Peace talks will start Jan. 24 at the UN's Geneva headquarters. Meetings between Syrian President Bashar Assad's government and opposition groups will be moderated by Syria's UN envoy Brahimi, according to AP.
Syria's three-year civil war has killed an estimated 100,000-plus people and displaced at least two million more.
Last week, negotiations between the P5+1 and Iran yielded an accord on implementation of an interim agreement on Iran's nuclear program in late January, an Iranian official announced.
"Based on the conclusions the talks held with expert delegations, the implementation of the Geneva accord will start at the end of January," Iranian nuclear negotiator Hamid Baeidinejad said, according to Press TV, despite no official confirmation by the nations' delegates.
"The two sides managed to reach an understanding on the implementation of the agreement and now, their views and interpretations are the same," he said.
You can share this story on social media: