Iranian jury finds Reuters chief guilty of 'propaganda' and 'spreading lies'
Published time: 30 Sep, 2012 18:01
Edited time: 30 Sep, 2012 22:01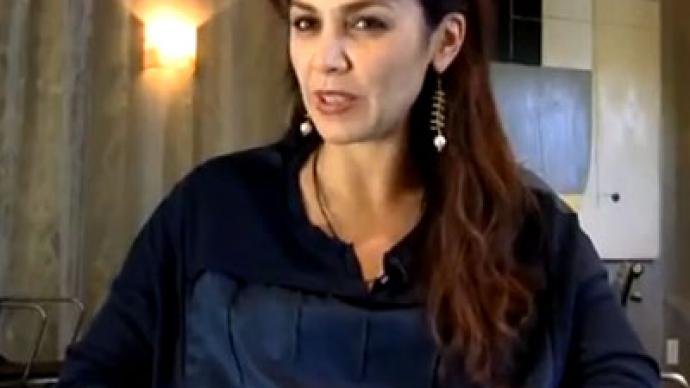 A Reuters journalist has been convicted of "propaganda related offenses" by an Iranian media court. A jury found Tehran bureau chief Parisa Hafezi guilty of "spreading lies" in a video story about women training in martial arts.
The report contained a headline saying that Iranian women were studying to become ninja "assassins." The story claimed the country was training more than 3,000 female ninjas to kill possible foreign invaders.
The young Iranian girls featured in the story are training in the art of Ninjutsu. They promptly filed defamation charges against Reuters after the report went viral on the internet.
The story's headline, "Thousands of female Ninjas train as Iran's assassins," was corrected to read, "Three thousand women Ninjas train in Iran."
Despite the correction, the bureau's press accreditation was suspended last March. Reuters journalists have not been allowed to report inside Iran since then, Press TV reported.
Hafezi's passport was confiscated in March, prohibiting her from traveling while the judge decides on a sentence. A ruling is expected in early October.
A jury member at the Tehran penal court said on Sunday that Reuters was also found guilty of propagating against the Islamic Republic, by "disseminating false information to disturb public opinion."
Reuters has apologized for the error, but declined to comment on the case "until a decision is issued."
Hafezi joined Reuters as a member of staff in 2003 and was appointed bureau chief in 2009.
She was one of four female journalists to be honored by the International Women's Media Foundation at the 2011 Courage in Journalism Awards for risking her life to cover the news.
In the past, Hafezi has been targeted by Iran's Revolutionary Guards, faced government interrogations, and been kidnapped as a result of her work, More magazine reported.