Iran-bound radioactive luggage seized at Moscow airport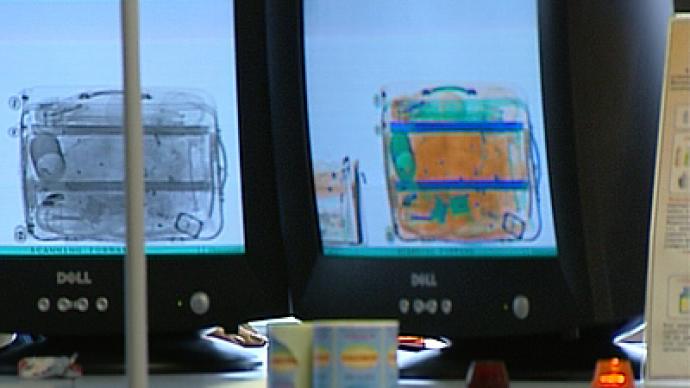 A man trying to smuggle radioactive sodium isotopes to Iran has been detained at Moscow's Sheremetyevo International Airport. The man got as far as customs control, where his case set off the radiation control alarm.
When customs officers opened the suitcase, they found 18 metal objects held in steel containers. Tests at the scene confirmed it was the metal that had triggered the radioactive alarm. Radiation levels were 20 times the norm, according to field tests performed. The customs press service said the objects were man-made and could have been created only with the use of a nuclear reactor.The man – who remains unnamed – has been handed over to the authorities, and an investigation is already underway. There are no reports of disruptions to the airport's schedule, which is still operating as usual. Sodium-22 is one of two radioactive isotopes of sodium, with a half-life of 2.6 years. Sergey Novikov, spokesman for the Rosatom nuclear agency, told the Associated Press the isotope is produced by particle accelerators – not by nuclear reactors – and that in Russia, universities, research institutes and large medical centers can have the technology to produce it.Novikov said that Rosatom has never sold Sodium-22 to Iran, but it has supplied it with other types of medical isotopes. Moscow has been helping Tehran develop its peaceful nuclear program and just recently completed work on the country's first nuclear power plant.But despite Russia's reassurances of control over the depleted uranium used in the Bushehr power plant, and Iran's cooperation with the IAEA, countries like the USA and Israel believe Iran is planning to use the power plant to develop nuclear weapons.
You can share this story on social media: