'Talks not threats': Iran to watch US actions rather than words on nuclear negotiations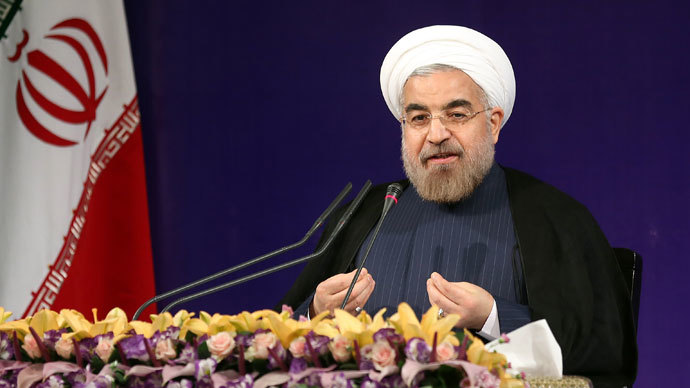 Iranian President Hassan Rouhani said on Tuesday that while he is determined to resolve the spat with the West over the country's disputed nuclear program, he will judge the US on its actions – not its words - as it introduces a new set of sanctions.
In his first news conference since being sworn in as president, Rouhani said that western countries should realize that a solution could be reached "solely through talks, not threats." He said he was confident that the concerns of both sides could be swiftly resolved if an atmosphere of mutual respect was created.
Rouhani also said that Iran will look for "concrete actions" from Washington rather than verbal statements. 
The United States has said that it would be a "willing partner" if Iran is serious about resolving the nuclear issue peacefully. But last week, the US House of Representatives voted to tighten sanctions already in place against Iran - just days before Rouhani was sworn into office.
On Tuesday the US State Department issued a statement saying that the inauguration of a new president was a chance for Iran to "act quickly" on the nuclear issue  and that "the ball is in their court" to take credible actions.
So far, talks between Iran and the five permanent members of the UN Security Council and Germany have failed to make any significant headway.
Hopes of a diplomatic solution to the nuclear standoff increased after Rouhani's win over his more conservative, hardline rivals in the June election. 
Russian Foreign Minister Sergey Lavrov said Tuesday that it is crucial for the international community to support the constructive approach of Iran's leadership.
"As any other issue, this problem should be solved on the basis of respect for your negotiating partner, and not ultimatums," he said.
Lavrov said that imposing new sanctions on Iran will only work against international interests in a non-proliferation sphere.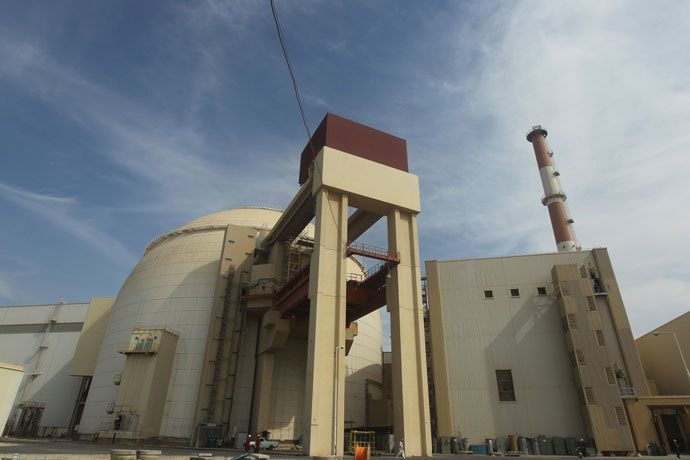 "When new unilateral sanctions are being proposed to strangle Iran financially and economically while a new Iranian president is taking office and a new Iranian government is being formed, I think these ideas go against the international community's fundamental interests, that is, the idea of ensuring non-proliferation of nuclear weapons," he said at a press conference in Rome.
Lavrov added that some people seem more interested in regime change than clarifying the remaining questions on Iran's nuclear program, although he did not go into details.
EU foreign policy chief Catherine Ashton has urged Rouhani to use his strong mandate "to seek a swift resolution to [the international community's] serious concerns about Iran's nuclear activities."
She added that the six nations negotiating with Iran "stand ready to continue talks to find a resolution as quickly as possible."
Iran's critics claim the country has used nuclear negotiations as a delaying tactic while continuing to develop nuclear weapons technology behind closed doors. Tehran denies that it is seeking to produce atomic weapons and says that it needs a nuclear program for energy generation and medical research. 
Rouhani repeated Iran's commitment to peaceful nuclear use and said that new nuclear stations would be built in order to increase Iran's electricity production by 20,000 megawatts. He reiterated that Iran would continue to work with Russia to develop nuclear technology. Russia previously built the Bushehr nuclear power station for Iran, which has no link to nuclear weapons production and cannot be used to develop such technology.