IAEA infiltrated with terrorists – Iran
Published time: 17 Sep, 2012 21:04
Edited time: 18 Sep, 2012 14:12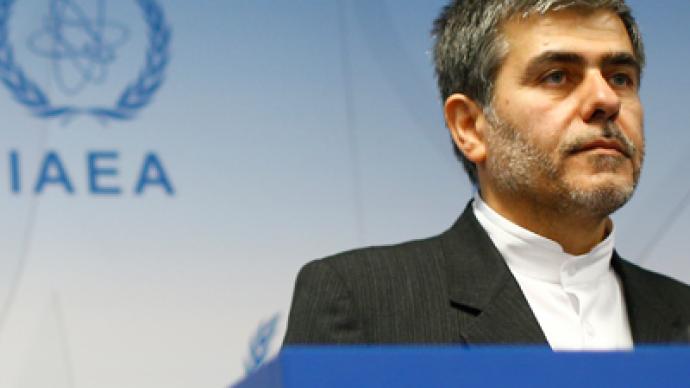 The Iranian nuclear chief has said that the UN nuclear watchdog, the International Atomic Energy Agency (IAEA), is infiltrated with terrorists and saboteurs who are trying to derail his country's nuclear program.
Fereydoun Abbasi-Davani, who was speaking at the annual member state gathering of the IAEA in Vienna on Monday, also said that power lines from the city of Qom to the Fordow underground uranium enrichment plant were cut on August 17 – the day before IAEA inspectors were due to visit the site.
"Terrorists and saboteurs might have intruded the agency and might be making decisions covertly," he told the 55-nation conference.
"Does this visit have any connection to that detonation? Who other than the IAEA inspectors can have access to the complex in such a short time?" he wondered.
Abbasi-Davani also accused the nuclear watchdog of mismanagement, saying its agenda was influenced by "certain states."
His accusations come after the IAEA rebuked Iran for refusing to suspend uranium enrichment on Thursday.
The 35-member IAEA governing board passed a resolution expressing concern that Iran continues to defy demands to halt uranium enrichment, amid claims by Israel and the United States that Tehran is seeking to develop nuclear weapons.
Only Cuba voted against the resolution, with Western powers, as well as Russia and China, giving their support.  
Iran denies the claims, and in the same speech Abbasi-Davani reiterated that "the Islamic Republic of Iran … has always opposed and will always denounce the manufacture and use of weapons of mass destruction."
The centrifuges at the center of the power cut on August 17, however, have the potential to be used for both civilian and military purposes.  
Abbasi-Davani also blasted the United States, accusing it of preventing developing nations from developing nuclear energy.
US-led sanctions on Iranian oil exports and financial transactions were "the ugly face of colonialization and modern slavery," he said.
Iran has repeatedly accused Israel and its Western allies of masterminding the assassinations of Iranian nuclear scientists and of trying to sabotage its nuclear program.