Echoing Obama: Iran says 'all options on the table' if nuclear program is attacked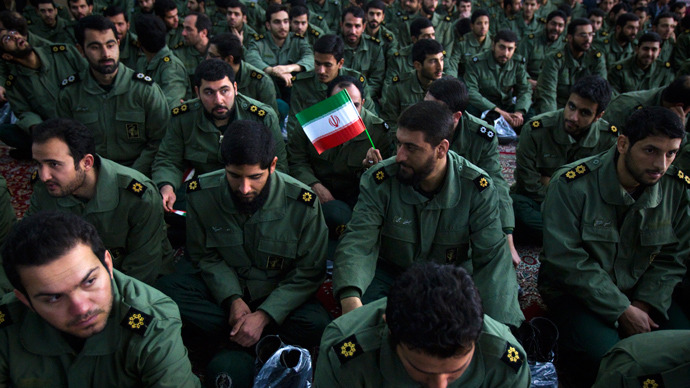 A top Iranian military commander told US President Barack Obama that Tehran has all of its "options on the table" when it comes to defending its nuclear program. The statement echoes Obama's warning to the Islamic Republic last Thursday.
"Mr Obama, do not make a mistake: we too have all our options on the table. Before you get deeper in the region's quagmire, go back home!," Brigadier General Masoud Jazayeri was quoted as saying on sephanews.com, website of Iran's Revolutionary Guards.

"Our commanders have been authorized to respond to any kind of hostile move by the enemy," he added.

The remarks echoed a feather-ruffling statement made by Obama just two days ago.

"I have been crystal clear about my position on Iran possessing a nuclear weapon - that is a red line for us. If we can resolve it diplomatically that's a more lasting solution, but if not I continue to keep all options on the table," Obama told Israel's Channel 2 television. He added that Tehran is "over a year or so" away from getting a nuclear bomb.

Jazayeri's statements come less than three months after Iran staged a military drill in the Strait of Hormuz to show "the armed forces' military capabilities" in confronting enemy threats.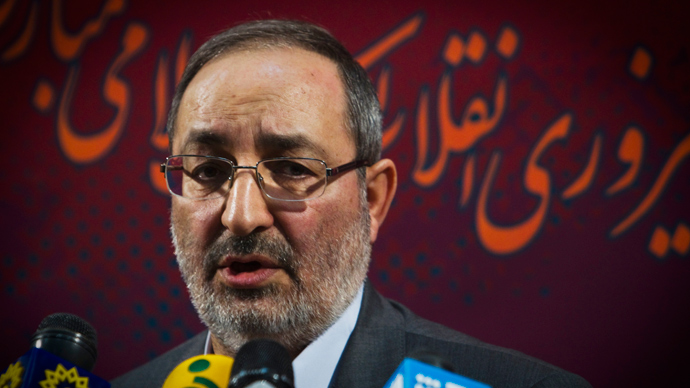 The drill was designed to send a message to Iran's enemies that the country takes defending its vital interests very seriously, the country's naval commander Habibollah Sayyari told Press TV.
The US and its allies, including Israel, believe that Iran is using its nuclear program to develop atomic weapons. Tehran has repeatedly denied the accusations, claiming its nuclear ambitions are for purely peaceful purposes.
Iran's nuclear program is on the agenda for discussion between Obama and Israeli Prime Minister Benjamin Netanyahu in Jerusalem next week.
Israel has so far refused to rule out the option of a pre-emptive military strike against Iran's nuclear facilities. Obama's arrival coincides with the so-called arrival of the 'red line' put in place by Netanyahu, who previously said Israel would look at escalating the situation in the spring time if the uncertainty about Iran's nuclear program had not been resolved.

Last month, six world powers – the US, UK, France, Germany, Russia and China – gathered with Iran in Kazakhstan for inconclusive talks on Tehran's uranium enrichment program. New meetings have been scheduled for April 5-6.

Meanwhile, Iran's Revolutionary Guards commanders say they would view an Israeli attack as being carried out with US authorization, and have warned that they would retaliate by hitting US military bases in Afghanistan, Qatar, and Bahrain.

You can share this story on social media: