Iran set to launch space ape into orbit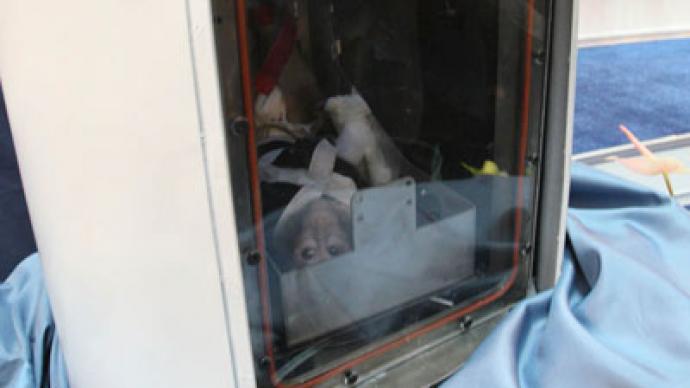 Iran plans to send a monkey into space following the holy month of Ramadan. Despite economic sanctions and a technological blockade imposed by a US-Israeli-led coalition, the Islamic Republic is making progress in its space ambitions.
The Iranian Space Agency (ISA) plans to blast a test monkey into orbit inside its Kavoshgar-5 (Explorer) rocket later this month. "All stages of launching the Explorer with living creatures have been accomplished," ISA director Hamid Fazeli announced on Wednesday, as cited by Fars news agency.The primate plan was first announced in March, but Tehran had to delay the launch to conduct "complementary tests."Earlier, Fazeli had called the launch of a large animal into space "a prelude to preparing Iran for sending a human astronaut into space before 2021." In 2010, Iran launched smaller animals like a rat, turtles and worms into space aboard a Kavoshgar-3. The country had hoped to launch a monkey into space in 2011, but postponed the project for unknown reasons. At the time, the project hoped to launch a monkey-manned life support capsule to an altitude of 120 kilometers for a 20-minute sub-orbital flight.Iran successfully launched its first satellite into orbit in 2009 as a part of its ambitious space program. Western countries expressed concerns, however, that the rocket technology will be used to develop ballistic missiles capable of delivering nuclear warheads. Tehran maintains that both its space and nuclear programs are completely peaceful, and are not being used for military purposes.The US recently imposed a fresh round of sanctions against Iran's banking and oil sectors, as well as its overseas financial holdings. The sanctions are aimed at forcing Iran to abandon its alleged nuclear weapons program.