China slams new US-Iran sanctions as 'serious violation of intl rules'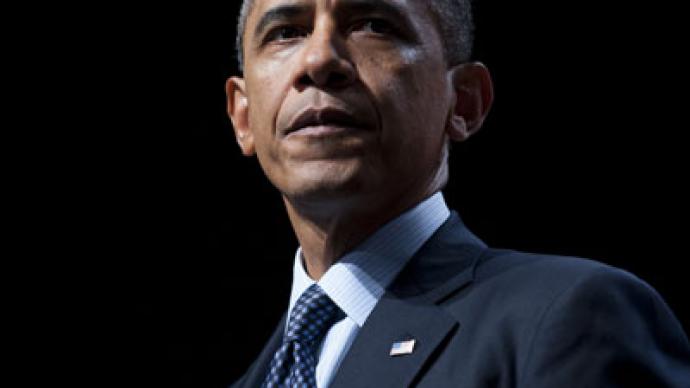 Fresh US sanctions against Iran, targeting not only the country's oil industry but also foreign banks have sparked a furore. China warned Washington of a worsening in Sino-American relations, while Iran said the penalties amounted to "military war."
The new set of sanctions is aimed at forcing Iran to end its supposed development of nuclear arms. The financial penalties will target the Chinese Kunlun bank and the Iraqi Elaf Islamic bank as they have participated in million dollar transactions with Iranian banks and are as such subject to sanctions. These banks will be cut off from the US economy in an effort to discourage them from doing business with Iran."Today's action makes it clear that we will expose any financial institution, no matter where they are located, that allows the increasingly desperate Iranian regime to retain access to the international financial system," President Obama said in a statement.Additionally, Obama ratcheted up the sanctions on Iran's energy and petrochemical industries, approving sanctions against any entity that tries to purchase Iranian oil from the National Iranian Oil Co. and the Naftiran Intertrade Co.Furthermore, Congress has agreed on a final sanctions package that will crack down on institutions that ship or insure Iranian cargo. The Senate is expected to vote on the sanctions before the end of the week.The new penalties sparked a sharp reaction from China who said the US sanctioning of their banks would lead to a worsening of bilateral corporation between the two countries."The U.S. has invoked domestic law to impose sanctions on a Chinese financial institution, and this is a serious violation of international rules that harms Chinese interests," Chinese Foreign Ministry spokesman Qin Gang said in a statement.Iranian President Mahmoud Ahmedinejad also released a statement decrying the new sanctions as "ridiculous" and a move to deprive the rest of the world of resources.The chief of Iran's central bank, Mahmoud Bahmani, went a step further, saying that the sanctions equated to "military war" and that Iran should take the necessary counter measures.Iran maintains that its economy will be able to withstand the ratcheting-up of western sanctions and refuses to curb its nuclear program which it claims is civilian based. Barack Obama's tactics have come under fire from Republican rival Mitt Romney who believes the President does not take a tough enough stance on Iran. Israeli PM Benjamin Netanyahu echoed these sentiments on Sunday when he said that the economic penalties have not affected Iran's nuclear development "one iota."The Obama Administration denies this and maintains that their sanctions are highly effective.Iran's currency has taken a severe hit since the US imposed its penalties at the beginning of the year, said Ben Rhodes deputy national security adviser for strategic communications."We have put in place crippling sanctions on the Iranian government. We have thrown the book at the Iranian government in terms of leaving no stone unturned in the sanctions regime," he said.
You can share this story on social media: