IAEA: Iran moving closer to nuclear missile production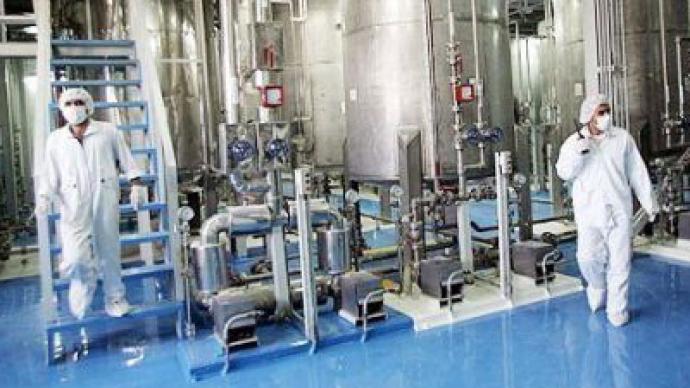 The IAEA suspects that Iran has raised its enrichment threshold towards weapons-grade level. The hunch is based on evidence found at the Fordo enrichment plant a day after P5+1-Iran talks ended with no agreement.
The UN's atomic agency reportedly found traces of uranium enriched up to 27 per cent, diplomats told AP. This is seven percent higher than Iran's known enrichment grade. Even though this is substantially below the 85 per cent (and often higher) level normally required for weapons-grade uranium, the IAEA suspects that Iran has moved closer to producing the material needed to arm nuclear missiles. The IAEA said, in the report issued on Friday, that it was asking Tehran to explain the nature of the traces. Iran says the find was a technical glitch. Even though it was not mentioned in the report, if Iran was intentionally increasing the level of its uranium enrichment, analysts and diplomats say Iran's version sounds plausible.Ali Asghar Soltanieh, Tehran's envoy to the UN's International Atomic Energy Agency, said the finding's been blown out of proportion for political reasons."This issue shows that some intend to damage the existing constructive cooperation between Tehran and the International Atomic Energy Agency," he is quoted as saying.The latest move comes a day after the group of six and Tehran failed to produce a result, as both sides refused to budge.The P5+1 appealed to Iran to suspend its 20 per cent uranium enrichment program, which the group sees as vital to the negotiations process. Tehran considered the Western proposal "unbalanced," rejecting it over what it called unfair demands, which offer little in return. What Iran sought at the two-sided negotiations are guarantees from the West that it will scale back on its sanctions, which significantly affect the country's oil exports and economy.The West believes that Iran is aiming to turn its uranium enrichment program toward making weapons. At the same time, Tehran insists that nuclear enrichment is its "undeniable right" – and that it is strictly for peaceful use.  The next round of talks, which is seen as another chance to hammer out an agreement, is slated for June 18-19 in Moscow.
You can share this story on social media: