Investigators finalize work with Moscow Metro bombing victims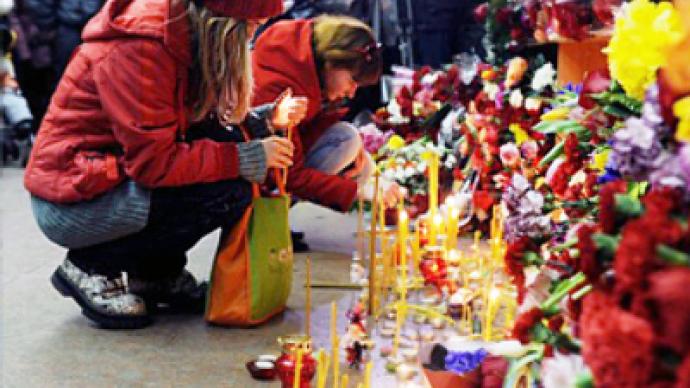 Forensic scientists have identified all remains of the victims of the double suicide bombing in the Moscow Metro in March, while the police have completed lists of the survivors.
A total of 38 people (not including the two bombers) died in the terror attack, while the number of people who suffered from it is around 160, spokesman for the Investigative Committee Vladimir Markin told journalists. Some of the victims with minor injuries did not bother to go to hospital right after the bombing, but later turned up to report their accounts to the police or ask for compensation, so the number of victims may still increase.
Law enforcement agencies have identikits of all the people who traveled with the suicide bombers to Moscow and are now searching for them. The female bombers themselves have been identified as residents of the Southern Russian Republic of Dagestan.
Earlier the Federal Security Service said they know the organizers of the crime.
You can share this story on social media: