Recent protests in Europe justified - political grandee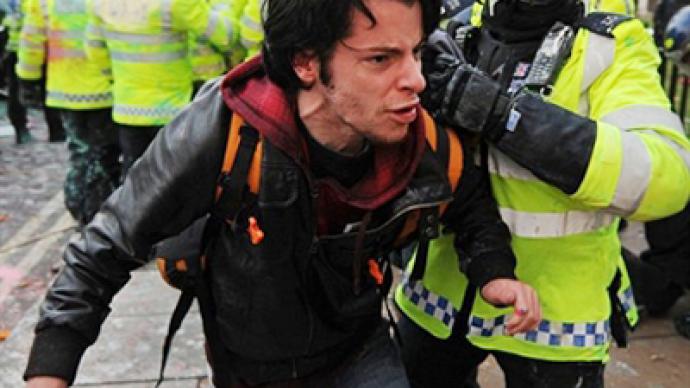 Any act undermining human rights is a threat to the future of a nation believes former UK Cabinet Minister and the current President of the Stop the War Coalition, Tony Benn.
"I very strongly support it [recent student protests in the UK], because the right to education is a basic human right, I mean we now have accepted in Britain and most parts of the world the right to be educated, the right to healthcare, the right to peace, to justice. [They] are human rights," Benn says. " If you take some of them away, as they are doing with the university training, then you are taking away people's rights and influencing the future of your country.""The younger generation sees the world as a single unit and they wonder who governs it, how it can be controlled, how can it be influenced? All the demands that are heard now on the streets of Europe are central to the future advance of mankind," says Tony Benn."What power do we have over the people who pass the laws? With the power of big businesses, many decisions are made by people who we didn't elect, cannot remove and who do not have to listen to us. They are instruments of international power of capital and they have huge influence over government policies all over Europe."Benn believes that the passing of power from the wallet to the ballot historically has been made by people who campaigned for it. Once people ask the question who has given big businesses power to control governments, they have opened a debate about democracy.However it may not be true that democracy is equally applicable to all countries far and wide, but "whatever country anyone lives in, the demand of people to be heard and have some control is a natural demand," he stressed.
You can share this story on social media: