Interpol stolen passport database open to 2 airlines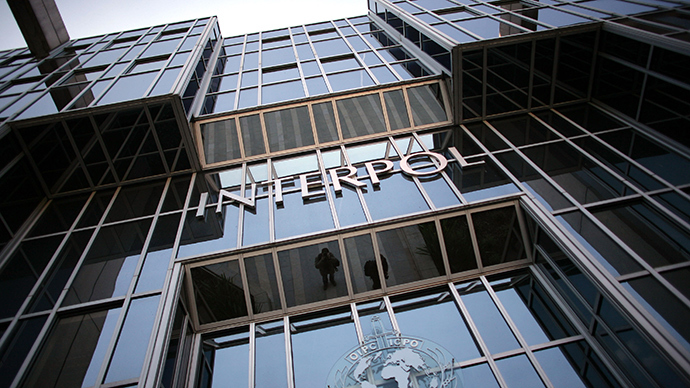 Interpol will allow two airlines to access its mass database of lost and stolen travel documents in a pilot project to snag criminals or potential terrorists attempting to travel with fake, illicitly-obtained documents.
"I have announced today that Qatar Airways and Air Arabia are two airlines that have committed themselves to making sure that all passengers boarding their planes will have their passport data screened against Interpol's database," Interpol Secretary-General Ronald Noble told reporters at the organization's headquarters, AP reports.
Under the pilot program, the two airlines will not have direct access to the database, but will rather be able to enter searches via program called I-Checkit for private sector companies. Apart from eventually expanding to include other airlines, financial institutions and hotels could one day be given access to I-Checkit as well.
Air Arabia and Qatar were chosen to take part in the project because they themselves approached Interpol and expressed an interest in participating, said Michael O'Connell, director of Interpol's operational police support directorate.
"We are saying: Because of the limitations of access by the national authorities, then should we not consider providing access to the airlines themselves as well in a very controlled manner?" O'Connell said.
If the program proves successful, it will be expanded to include other airlines, as it is currently in "the embryonic stage," Noble said.
However, the International Air Transport Association believes that even if airlines are given access to the Interpol database, they would be reluctant to check it.

"It is not a job for airlines, it is a job for governments," IATA Director General Tony Tyler told Reuters. "It is up to governments to control borders. If there is a problem with border control and invalid passports that is an issue which governments have to step up to and address."
Tyler said airlines carry out their own visual checks to ensure that the names on their passenger lists corresponded to those on the passport.
"But that is as far as the responsibility goes," he said.
News that two Iranian men were able to board Malaysia Airlines flight MH370 using stolen passports has fueled speculation about whether they played a part in the mysterious disappearance of the plane, which had 239 people on board.
"Whilst it is too soon to speculate about any connection between these stolen passports and the missing plane, it is clearly of great concern that any passenger was able to board an international flight using a stolen passport listed in Interpol's databases," Noble said in a statement Sunday.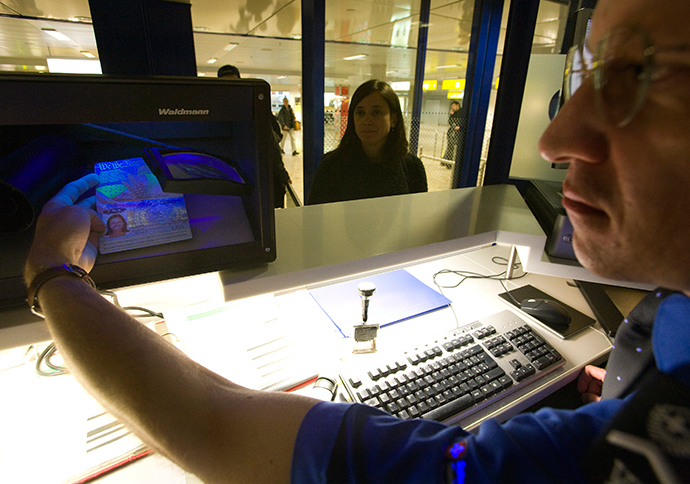 Although the France-based international police agency has a database of approximately 40 million stolen or lost passports, so far only national authorities and border police have had access to it. Governments, however, have been unable or unwilling to use the system. According to the agency, in 2013 passengers were able to board planes more than 1 billion times without having their passports screened against Interpol's databases.
"Now we have a real case where the world is speculating whether the stolen passport holders were terrorists, while Interpol is asking why only a handful of countries worldwide are taking care to make sure that persons possessing stolen passports are not boarding international flights," Noble said.
It takes less than a second for countries to query the database via Interpol software and an Internet connection, once a passport is scanned. The database contains passport numbers, nationalities and birthdates, although it does not include biometric data.
"If Malaysia Airlines and all airlines worldwide were able to check the passport details of prospective passengers against Interpol's database, then we would not have to speculate whether stolen passports were used by terrorists to board the MH 370. We would know that stolen passports were not used by any of the passengers to board that flight," he said.
Noble did not mince words in saying the same governments which forced passengers to "go through invasive security measures" have thus far been unwilling to take the extra steps to ensure the safety of travelers.
Interpol first set up the database in 2002 following the September 11, 2001 terror attacks on New York and Washington. The problem of stolen passports being utilized in the course of terrorists' plots was first realized during the 1993 World Trade Center bombing. The agency says some of its 190-member countries have cited a lack of police resources, privacy and political opposition as reasons for failing to check travel documents against the database. Currently, only Britain, the United States and the United Arab Emirates actively use it.
Ramzi Yousef, the mastermind behind the 1993 WTC bombings, was able to enter the United States with a false Iraqi passport and claim political asylum.
You can share this story on social media: