Missing from those missing? At least two reported Malaysian jet passengers 'safe at home'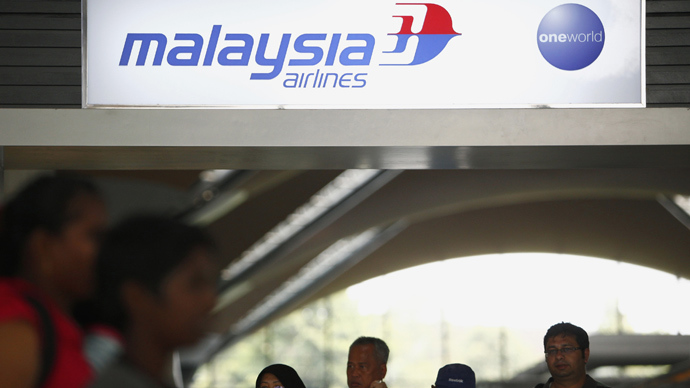 At least two passengers registered aboard missing Malaysia Airlines flight MH370 have been found safe and sound in their home countries. The Austrian and Italian citizens reportedly had their passports stolen earlier in Thailand.
An Austrian national thought to have been aboard the plane that disappeared off the coast of Vietnam early Saturday is alive and safe, an Austrian Foreign Ministry spokesman revealed.

"Our embassy got the information that there was an Austrian on board. That was the passenger list from Malaysia Airlines. Our system came back with a note that this is a stolen passport," the spokesman said, as quoted by Reuters.

The man, who was found at home by police, had his passport stolen while traveling in Thailand in 2012.

However, this was not the end of the story. An Italian 'ghost' passenger was also discovered, according to the Foreign Ministry in Rome.

The passenger list provided by Malaysia Airlines included Luigi Maraldi, 37, an Italian citizen. Following the document's release, Corriere Della Sera newspaper reported that Maraldi's passport was stolen in Thailand last August.

No Italian was on board the plane, the Italian Ministry of Foreign Affairs said in a statement after referring the issue of the stolen passport to the Interior Ministry.
Malaysian authorities later said they were investigating the identities of two more passengers on board the aircraft on suspicion that they were using stolen passports.

"All the four names are with me," said Malaysian Transport Minister Seri Hishamuddin as cited by Reuters. "I have indicated to our intelligence agencies and I have also spoken to international intelligence agencies for assistance."

The US Federal Bureau of Investigation (FBI) is among agencies helping with the investigation. There are fears stolen passports could indicate the plane crashed as a result of a terror attack.

"We are looking at all possibilities," Hishamuddin said. "We cannot jump the gun. Our focus now is to find the plane."
Malaysia Airlines flight MH370, carrying 227 passengers and 12 crew members, disappeared from the radars at around 02:40 local time Saturday morning while flying from Kuala Lumpur to Beijing. The plane was last traced about 120 nautical miles off the coast of Malaysia and is believed to have crashed into the sea in Vietnamese airspace.

No wreckage of the plane has been discovered so far. However, Vietnamese Air Force pilots have spotted two oil slicks off the southern tip of Vietnam, which they suspect may have been left by the jetliner's fuel.
You can share this story on social media: