Privacy over profanity: Survey reveals annoying online habits
Published time: 5 Sep, 2012 19:26
Edited time: 5 Sep, 2012 23:51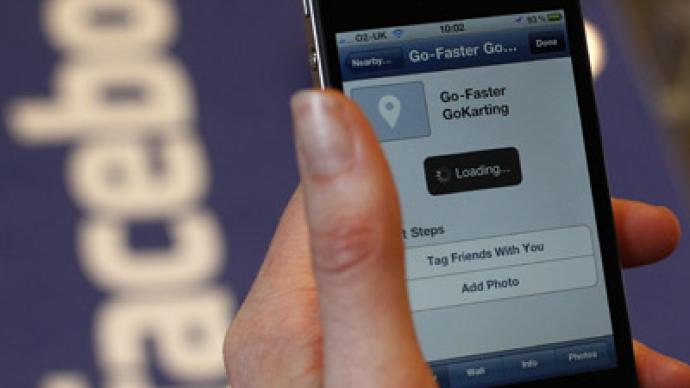 Internet users may want to think twice before posting their each and every move online – because it seems not everyone appreciates play-by-play descriptions of a person's life.
­A survey conducted by the Intel Corporation has found that the majority of internet users think others share too much information about themselves online.

Eighty-five per cent of participants in Intel's 2012 "Mobile Etiquette" survey said they would like people to think more about how they're perceived when sharing information online.

The survey was conducted from March to August, in eight countries throughout the world.
­Online study of a nationally representative sample of US adults ages 18 and older and US teens ages 13 to 17 in March 2012. A follow-up online study was conducted in June-August 2012 among a nationally representative sample of adults and teens ages 13 to 17 in seven additional countries: Australia, Brazil, China (adults only), France, India, Indonesia and Japan.
­"The latest results [of the survey] clearly show that the question going forward won't be if we share information online, but how we share online," said Anna Post, author and etiquette expert at the Emily Post Institute.

The results don't come as a surprise to internet users in China, where 51 per cent of adults say they're completely aware that they "overshare" themselves by posting too much information online.

But although people from across the globe admit to sharing too much information online, topics seem to vary from location to location.

In the US and Australia, adults and teenagers are likely to share announcements of important life events. On the other side of the world, French, Chinese, and Japanese users tend to post reviews and recommendations. Brazilians like to share sports information.

However, the surveyed nations do have several things in common. Explicit photos and profanity topped the list of "sharing pet peeves" in most countries, with 90 per cent of respondents admitting they get annoyed by such posts.

In France, internet users said they refuse to tolerate overwhelming private information or poor spelling and grammar.

Americans and Japanese said they become annoyed when people constantly complain online.

Other respondents said they have little patience for users who post about controversial topics.
­
A tough habit to break
­Despite the majority respondents admitting they become annoyed with excessive information posted online, it seems the practice may not be ending anytime soon.

At least 65 per cent of adults in China say they feel more comfortable sharing information online than in person. They admit to being an "open book" because there is very little they would not share on the internet.

The vast majority of participants agreed that sharing information online makes them feel connected to friends and family.