'Infidel Santa' killed in Tajikistan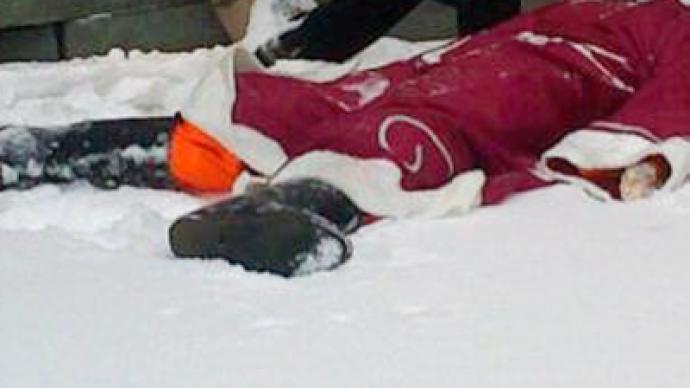 A young man dressed up as Father Frost, the Russian counterpart of Santa Claus, has been brutally killed in Tajikistan. The assailants reportedly shouted "infidel" as they stabbed him to death.
The tragedy unfolded in the capital, Dushanbe, on Sunday night. Parviz Davlatbekov put on a traditional Father Frost costume to visit his friends and celebrate New Year with them. But before reaching his destination, the 24-year-old encountered a group of youths who beat him up and stabbed him. He died in hospital shortly after.
According to some local media and reports on social networks, the attackers were Muslim radicals who had targeted Davlatbekov for wearing a Father Frost outfit. They are said to have called their victim an infidel during the attack. Reports say some 30 people participated in the killing.
However, the religious motive is being denied by the police, who say they are treating the killing as an ordinary, secular crime. Three people have been detained for their role in the assault, all of whom are university students.
The issue of how or even whether a Muslim should celebrate New Year made the headlines in Tajikistan recently. An influential cleric said in an interview that both the Christian Gregorian calendar and the New Year are alien to the country where 98 per cent of the population is Muslim. The statement split Tajikistan, where the holiday has been celebrated for many decades.
You can share this story on social media: