Singapore smoke hits life-threatening levels, authorities attempting to 'seed' clouds (PHOTOS)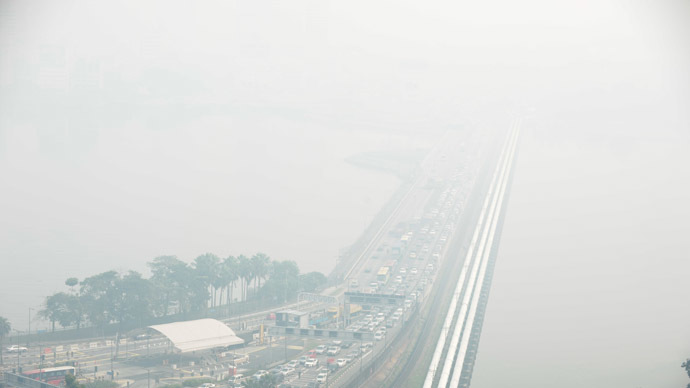 Singapore health officials have warned that air pollution is at hazardous, record-high levels due to peatland wildfires in neighboring Indonesia. In a bid to quell a diplomatic row, Jakarta has sent helicopters to 'seed' rainclouds over the blaze.
Smoke from the raging fires in Indonesia is choking millions of Singaporeans, whose daily life has been disrupted by a thickening blanket of haze that has resulted in record-high air pollution in the city-state. An air quality monitor say the pollution is now life-threatening for the seriously ill and the elderly.
Two Indonesian helicopters were sent from the capital Jakarta and Borneo Island to Riau province, where they will attempt to 'seed' clouds and cause rainfall over hundreds of hectares of burning peatland.
The move was announced Friday morning after an emergency meeting the previous night in which Indonesian President Susilo Bambang Yudhoyono ordered disaster officials to "immediately mobilize all the country's resources" to extinguish the fires.
Earlier on Tuesday, Coordinating Minister for People's Welfare Agung Laksono said the success of the effort would depend on whether there are clouds present above the wildfires.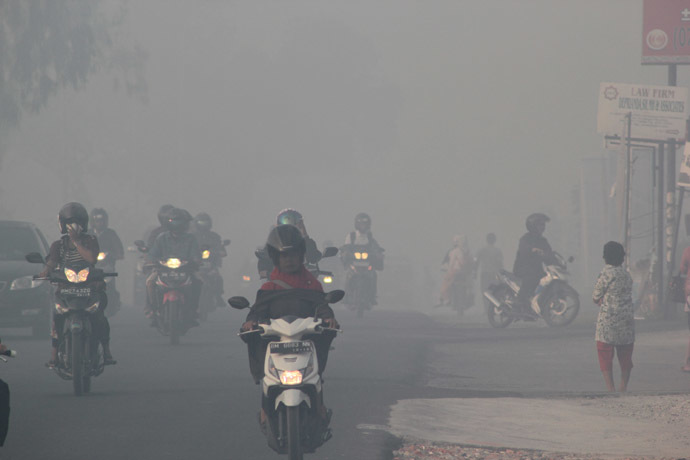 The Indonesian government pledged to punish those responsible for spreading the fire: "Since the fires are happening mostly on plantation lands, we believe there are plantation companies involved. The president has already put together a team to investigate who owns the plantations," Indonesian National Disaster Management Agency spokesperson Sutopo Purwo Nugroho said.
'Slash-and-burn' agriculture is used in Indonesia to claim land for palm oil farms. The government blamed eight companies on Friday for the ongoing wildfires, at least two of which are Singapore-based, senior presidential aide Kuntoro Mangkusubroto told Reuters.
Hospitals in Riau province reported an increase in the number of patients complaining of asthma, lung, eye and skin problems, Indonesian health officials said.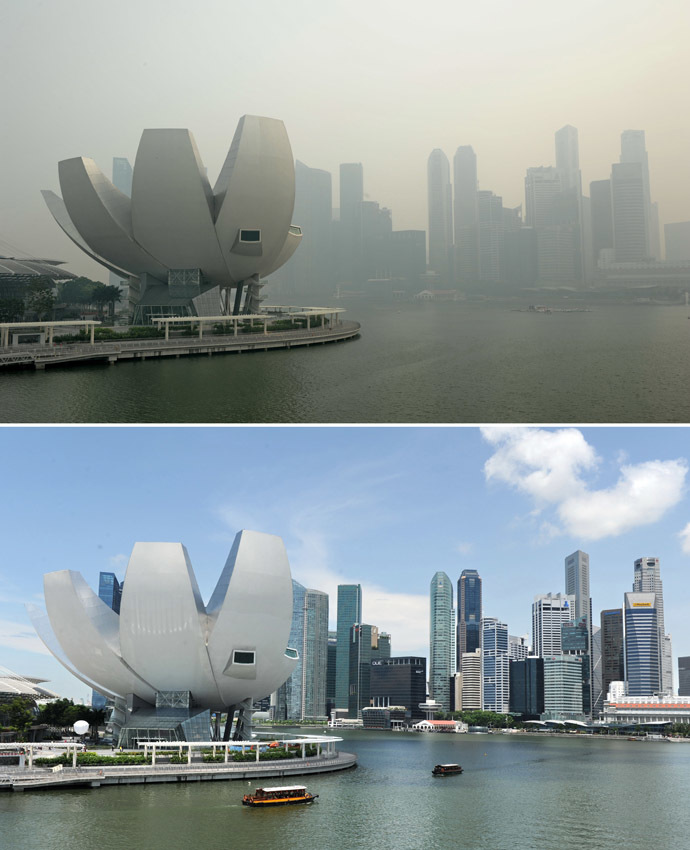 Singapore environmental guidelines say there is danger to human life if the Pollutant Standards Index (PSI) is above 400 for 24 consecutive hours, which took place Friday morning. In a similar crisis in the city in September 1997, which was also caused by fires in Indonesia, PSI levels spiked as high as 226.
Health officials in Singapore have advised citizens to remain at home and refrain from physical exertion. Food deliveries have also been canceled, and the army has suspended all training. Local drug stores are reporting shortages of breathing masks as people rush to deplete the stocks.
The crisis has sparked an escalation of tensions between Singapore and Jakarta. Minister Agung expressed irritation at   neighbors' demands to address the situation, lashing out at Singapore on Thursday for acting "like a child."
The haze is also affecting areas of Malaysia near Singapore, where local authorities closed down schools due to the air   pollution.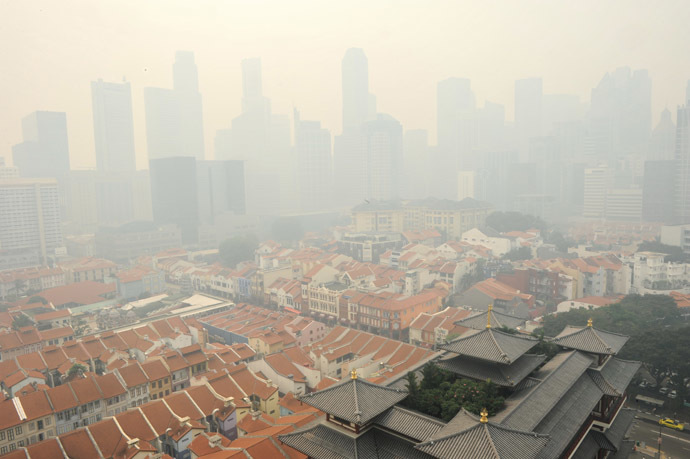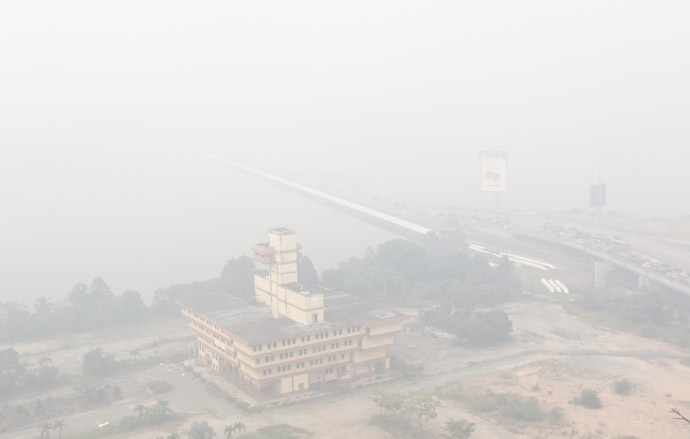 You can share this story on social media: