Indonesia volcano erupts killing 16 (PHOTOS)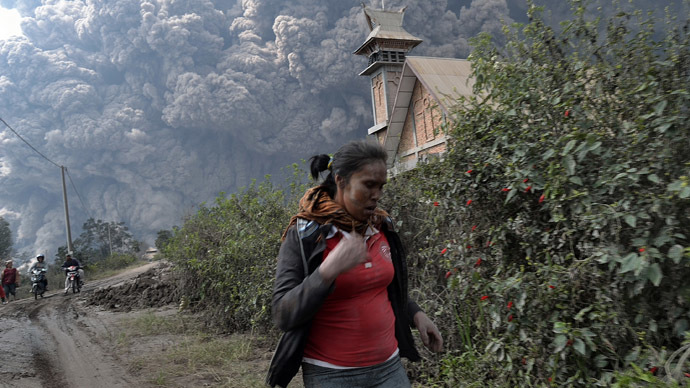 An Indonesian volcano erupted on the island of Sumatra, leaving at least 16 people dead. Torrents of lava and pyroclastic flows gave neighboring villages an almost apocalyptic look.
2,460-meter-high Mount Sinabung erupted three times on Saturday, producing columns of ash about 2 kilometers tall and spreading hot rocks and ash over a 4.5 kilometer radius, said Sutopo Purwo Nugroho, spokesman for National Agency For Disaster Management (BNPB).
Four schoolchildren, a journalist and a school teacher are among those killed in the Saturday eruption, reports Indonesia's Jakarta Globe newspaper. This is the first time the volcanic activity in the area is known to have resulted in deaths, Andi Arief, a presidential staff member, told Reuters.
Three people who suffered burns have been hospitalized locally, Karo district official, Johnson Tarigan, told AFP.
Though the volcanology agency recorded the "sagged" seismic activity of the volcano, a dangerous zone of 5 kilometers remained in place, officials said.
"A handful of villages, about 16, must be emptied," Nugroho added.
"No evacuations could be made at this stage because of the potential for more eruptions," Arief said.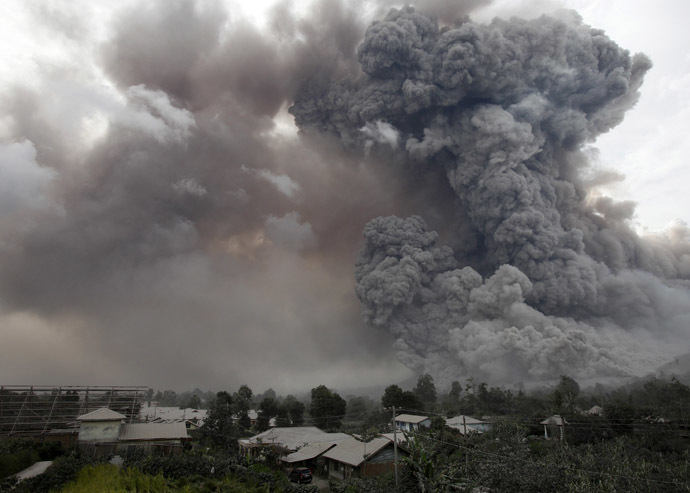 On the eve of the eruption local authorities allowed nearly 14,000 villagers to return to the village situated next to the volcano. In early January, the government evacuated more than 20,000 of residents near the area.
Mount Sinabung had been quiet for around 400 years until it rumbled back to life in 2010, and then again in the fall of 2013. In recent months the volcano has become increasingly active, regularly spewing columns of ash several kilometers into the air.
Mount Sinabung is one of 127 active volcanoes in Indonesia which is prone to seismic upheaval as it rests on the so-called Pacific Ring of Fire encircling the Pacific Ocean.
The country's most deadly volcanic catastrophe in recent years was the 2010 eruption of Mount Merapi. The eruption occurred near the densely populated city of Yogyakarta in central Java and killed more than 350 people.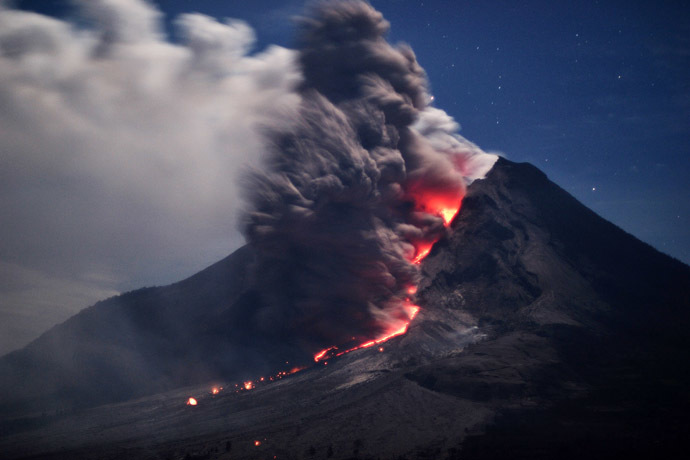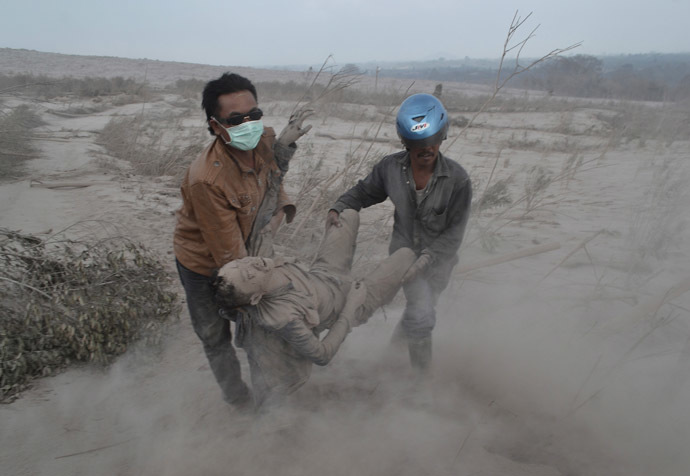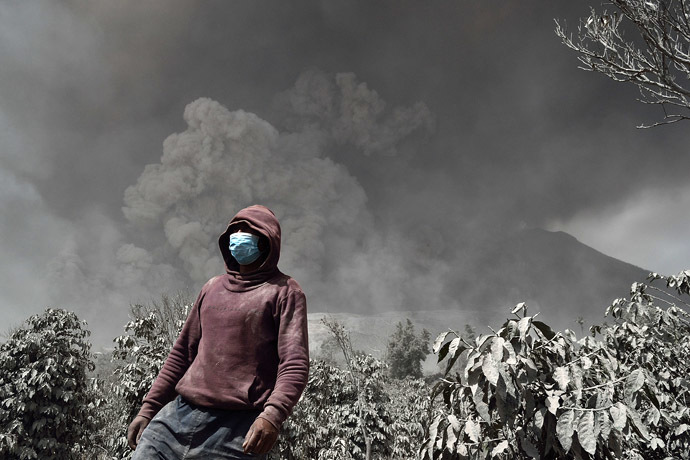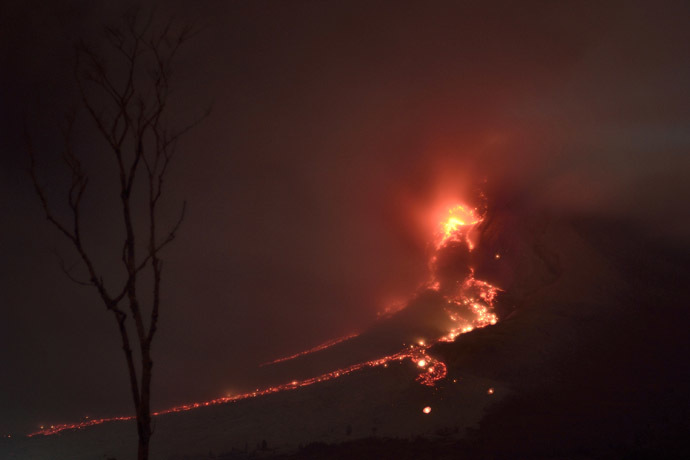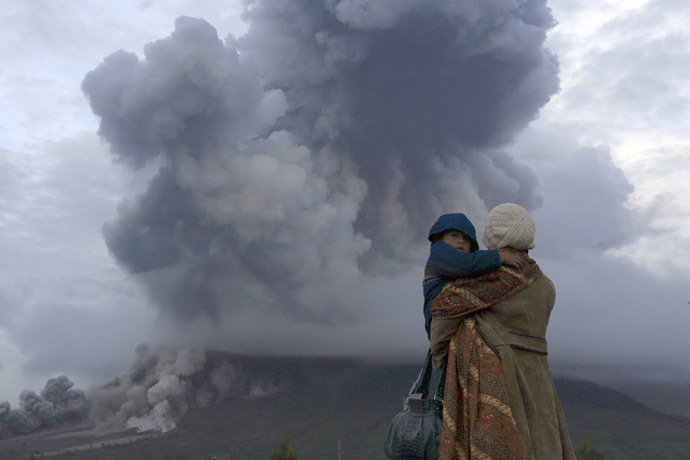 You can share this story on social media: