Indonesia recovers from earthquakes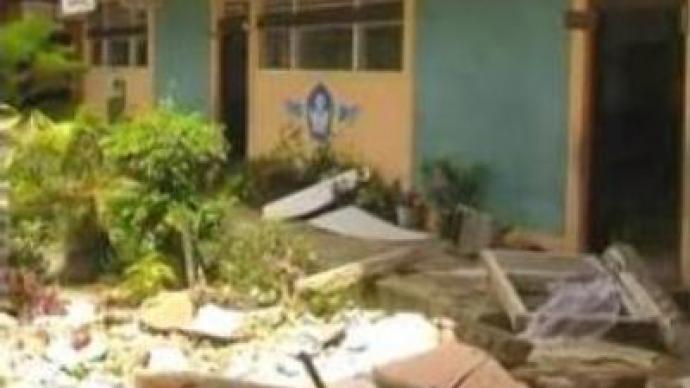 Indonesia is recovering from a series of strong earthquakes that has left at least 52 people dead. Officials say about 250 have been injured in the latest natural disasters to hit the region.
Families in Indonesia have begun burying the remains of loved ones after two powerful earthquakes rocked the region on Tuesday.The earthquakes, which struck about 900 kilometres west of the country's capital, Jakarta, destroyed dozens of buildings. Hundreds more have been damaged, making their structures unsafe.One of the worst-affected areas is the town of Solok not far from the underground epicentre. Displaced locals frantically searched for family members and sought refuge. Many have found comfort in tents set up for those who are without homes or are in an unsafe condition.Recovery efforts go on in an area still scarred by a string of disasters over recent years.
You can share this story on social media: