Indian warship sinks Somalia pirate vessel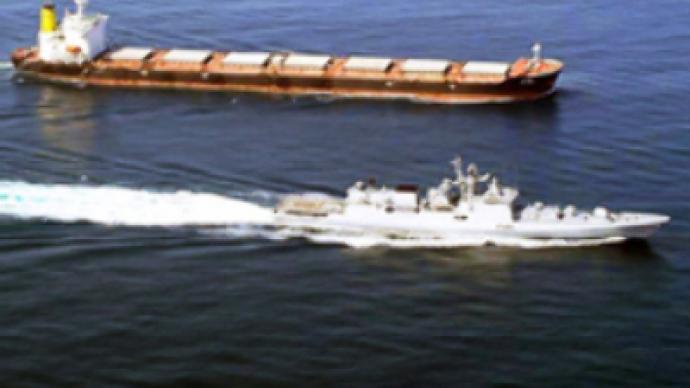 An Indian navy warship has sunk a pirate vessel in the Gulf of Aden near the coast of Somalia.
At least seventeen ships are being held hostage by pirates off the Eastern African country, including three vessels seized in the past twenty four hours: a Greek bulk carrier, a Thai fishing boat and an Iranian bulk freighter.
Latest local reports say that food has been brought aboard a Saudi supertanker, the Sirius Star, which was captured on Saturday.
The ransom demanded by the pirates on board the largest ship ever seized containing 25 crew members and a 100-million-dollar oil cargo is not yet known.
The latest attacks mean nine ships have been hijacked in the area in just two weeks.
Over two hundred sailors are being held hostage by Somali pirates.

You can share this story on social media: