'My name is Khan and I am not a terrorist': Bollywood star detained at US airport, again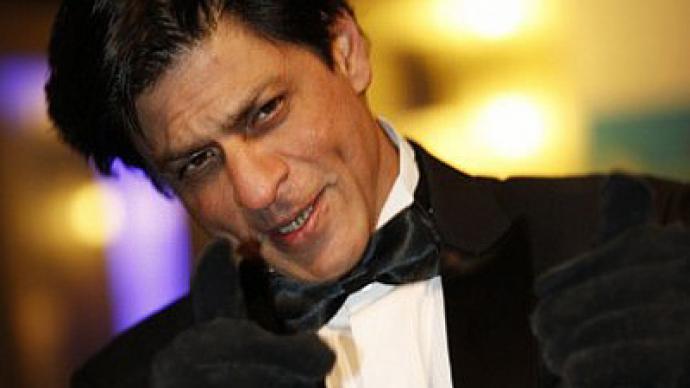 New York airport security detained Bollywood superstar Shah Rukh Khan for 'extended questioning,' causing him to postpone a speech at Yale University. But this is just the latest in a string of similar incidents involving Indian nationals.
Khan was detained at the small White Plains airport in Westchester County, New York, where a private jet carrying Khan and other high-profile Indians stopped en route to Yale. But as Khan was making his way back on board, he was halted by airport security. The personnel then proceeded to question him for 90 minutes, Khan told Yale students after he finally reached the university after a delay of three hours. "Whenever I start feeling too arrogant about myself, I always make a trip to America," Khan noted, speaking at Yale. "The immigration guys kicked the star out of stardom. They always ask me how tall I am and I always lie and say 5 feet 10 inches (Khan is, in fact, 5 feet 8 inches tall). Next time, I am going to get more adventurous. [If they ask me] what color are you, I am going to say white."Although Khan decided to joke about the occurrence, his aides said he was furious while being questioned, and that Yale administrators had to intervene to get Khan released. The exact reasons for the extensive interrogation have not been disclosed, though some allegations suggest racial profiling was at hand.The incident wasn't taken lightly in India, with Foreign Minister S. M. Krishna saying the "habit of detention and [subsequent] apology" cannot continue. Admittedly, the US apologized for the "inconvenience" caused to Khan. State Department spokesman Mark Toner stressed that Khan was not targeted because of his Muslim name and that he was never taken into custody."Tens of thousands of Muslims travel to and from the United States every day and are not detained or delayed," Toner noted, as quoted by AFP.
What's in a name?
Khan's surname appears to be a likely reason behind his detention, as it's not the first time he has been stopped for questioning by airport security. In 2009, he was extensively questioned at Newark International Airport in New Jersey. Be it coincidence or a deliberate mirroring of the situation, but in the 2010 movie "My Name Is Khan" in which he starred, the title character struggles with constant racial profiling and discrimination in the United States.For those who still deny that it was in fact Khan's name that brought him down with US airport officials, it's interesting to mention some other celebrity "Khans" who have also been subject to extensive security measures at US airports. These were, for instance, Sajid Khan and Kabir Khan, the latter detained three times.Looking further into similar incidents, however, proves that you don't even need to be a Khan or a movie actor. In fact, it seems anyone from India is subject to extra searches and questioning, including the nation's top politicians. Former President A.P.J. Abdul Kalam was frisked twice in one day at a New York airport, while his coat and shoes were taken away on suspicion of containing explosives. And former Defense Minister George Fernandes was strip-searched twice at Washington's Dulles International Airport.
You can share this story on social media: