Until death do us part: One woman dies every hour in India's dowry disputes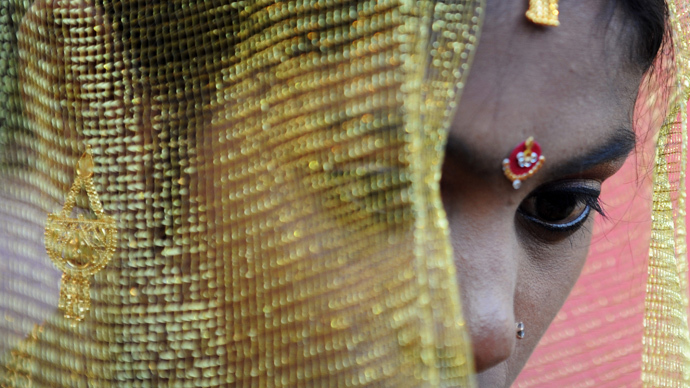 One woman dies every hour in dowry-related crimes in India, with over 8,000 deaths reported in 2012. The numbers steadily increased between the years of 2007 and 2011, pointing to a rise in the demand for dowries.
According to the National Crime Records Bureau (NCRB), 8,233 women died in disputes over dowry payments given by the bride's family to the groom's family at the time of marriage in 2012 – that works out to be one death per hour. 
The report comes as the world's attention remains on women's rights issues in India after a number of high-profile rape cases shocked the nation and the globe.
Thousands of Indian women die every year because the groom's family deemed the dowry amount to be inadequate. Many of the women are doused with gasoline and burned to death. According to AFP, dowry demands continue even years after the marriage ceremony.
The number of deaths has been steadily growing, rising from 8,093 in 2007 to 8,618 in 2011.
The NCRB is responsible for the collection and processing of crime statistics at the national level.
Indian law does not allow the paying and receiving of a dowry, but century-old traditions remain in place despite legal boundaries.
Marriages have become commercialized and dowry demands became more extravagant after India's economic boom, AP quoted women's rights activist Ranjana Kumari as saying.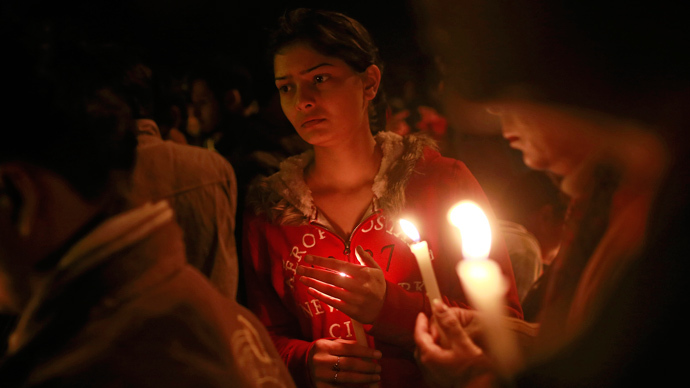 "Marriages [are] like a business proposition where the groom and his family make exorbitant demands. And the wealthier the family, the more outrageous the demands," Kumari said.
The dowry-related crimes are not limited to just lower and middle classes, according to Suman Nalwa, deputy commissioner of the Delhi Police Department's Special Unit for Women and Children.
"Higher socio-economic strata is equally involved in such practices. Even the highly educated class of our society do not say no to dowry. It runs deep into our social system," Nalwa told The Times of India. "The existing law has certain loopholes and needs to be made stricter. Despite the amendments made to the Dowry Act in 1983, good results are still desired to be achieved."
Moreover, the conviction rate in dowry-related crimes remains at only 32 percent, according to statistics published by the bureau last week.
The current law has many loopholes and such crimes go largely unrecorded, senior Supreme Court lawyer Kamini Jaiswal stated. "We need quick conviction in such cases. Our judicial procedure has become very slow, police does not record a case at initial stage," Jaiswal said.
In one of the most recent cases, a 25-year-old pregnant woman was reportedly set on fire by her in-laws over a dowry in south-eastern India, The Hindu quoted police officials as saying. 
Students also held a peaceful demonstration in southern India to demand the arrest of a man who allegedly killed his wife and daughter on July 10 over a dowry dispute.