Indian cyber silence: Journalists muted after race riots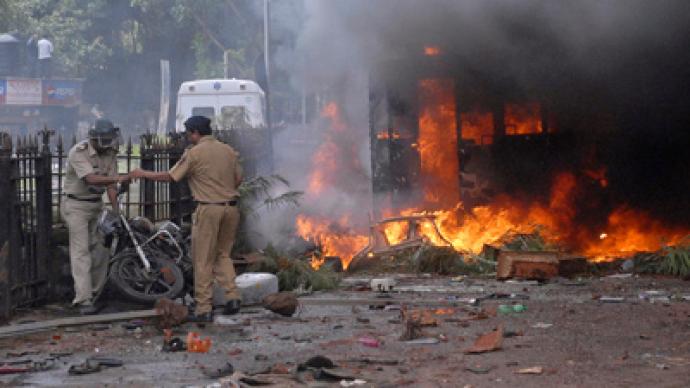 India has moved to block journalists' Twitter accounts and websites, threatening to shut down Twitter entirely if it does not block those inciting violence. The warning comes amid an outbreak of ethnic clashes in the north of the country.
The government demanded that Twitter block 28 web pages with objectionable content.Authorities claim that these web pages, as well as those already blocked, were responsible for disseminating misinformation that triggered the deadly riots.A list leaked on the internet on Wednesday showed at least 300 URLs that the Indian government sought to ban following the racial violence that struck the northeastern province of Assam, killing over 80 people.The list mostly included YouTube and Facebook pages, as well as 30 Twitter URLs and 11 blogger sites.The Ministry of Communications said it was moving to tackle "inflammatory and harmful content continued to appear on the social networking sites."The government crackdown also targeted number of high-profile journalists, attempting to put a gag on their posts. Among them was Kanchan Gupta, considered a far-right sympathizer in India.However, the block is only active if the Twitter accounts in question are accessed using HTTP and not HTTPS protocol, thus targeted users were able to keep tweeting even after the ban was enforced."Damn, my nose is also blocked now," joked Shiv Aroor, a deputy editor with Headlines Today news channel.Social networking site Facebook has said that it will work in tandem with the Indian government to remove content that could incite ethnic violence across the country."Facebook will remove content which breaches our terms as set out in our statement of rights and responsibilities. Content or individuals can be removed from Facebook for a variety of reasons, including issuing direct calls for violence or perpetuating hate speech," the company spokesperson told IANS.The social networking site said it was acting on requests from the Indian authorities and encouraged its users to report any distressing content.The NGO that leaked the list of URLs, the Center for Internet and Society said that most of the barred sites had "content related to communal issues and rioting."However, the organization also noted that the blocking of many of the websites on the list is "legally questionable and morally indefensible, even while a large number of the items ought to be removed."The internet crackdown comes off the back of an online and text hate campaign that the Indian Interior Ministry said originated in Pakistan."After checking and verifying we are saying, with responsibility, that the bulk of SMSs [text messages] spreading rumors about the northeast region have come from Pakistan," an Interior Ministry spokesman said on Saturday.
Rumor and misinformation
False rumors of Islamist revenge attacks were spread in the form of text messages and posts on social media sites in India's northeast Assam province.The posts used images of people killed in cyclones and natural disasters, claiming they were the product of mass killing, triggering widespread panic in the north, and causing a mass exodus of 40,000 to flee the province.Racial tensions have been running high in Assam, where Muslim settlers have been clashing with native Bodo tribesmen in recent weeks, leaving more than 80 dead.Pakistan has released no official comment on the claims of the Indian government as of yet.
You can share this story on social media: