India arrests US ship for 'illegal transportation of weapons'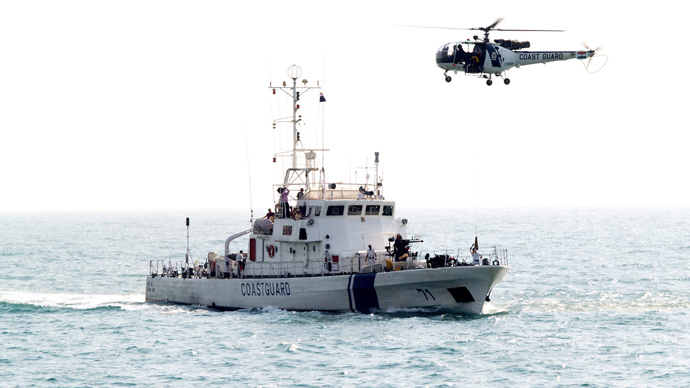 Security forces in a southern Indian port city have detained the crew of a US-owned vessel on charges of illegal transportation of weapons and ammunition.
Eight crew members, as well as 25 security guards from India, Britain, Estonia and Ukraine on board were arrested after they failed to provide documents to the local police authorizing them to carry weapons, according to a statement by the Indian Foreign Minister, Sujata Singh.

Two of the crew members were allowed to stay on board to conduct maintenance work.

Security forces impounded 35 automatic weapons and nearly 5,700 rounds of ammunition that were found on board the ship.

The charges brought against the crew members and security guards are the following: illegal possession of weapons and ammunition, as well as entering India's territorial waters without permission.

"The crew and security guards are cooperating with the investigators," the Foreign Minister indicated to AP. She also said that the information has already been shared with the US embassy in New Delhi.

The American embassy said that they had no comment on the situation.

The ship's captain, in his turn, told police that his company provided armed escorts for merchant vessels going about their business in the Indian Ocean, which is notorious for the many pirates in its waters.

The company that owns the vessel, US security company AdvanFort, stated that the ship would never have entered Indian waters, if the coast guard hadn't approached them and asked them to follow him into the port.

The vessel was detained on October 12, but the news was only revealed by the Indian authorities on Friday.

Last week, a Venezuelan navy frigate detained an oil survey ship in waters contested by Venezuela and Guyana. The ship, used by the Texas-based Anadarko Petroleum Corp on approval by Guyuna, was on disputed Atlantic territory west of Essequibo River.