Epic mail fail: Indian minister in charge of secure email policy uses Hotmail
Published time: 8 Dec, 2013 14:58
Edited time: 8 Dec, 2013 15:01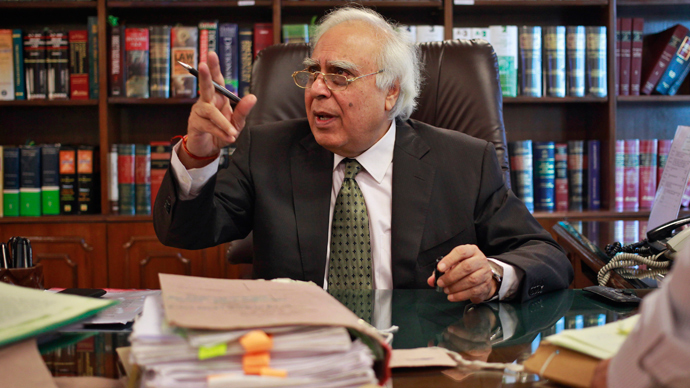 India has been drawing up a new email policy to help secure government communications in the wake of US spying disclosures. However, the official who drafts the new rules still uses Hotmail.
The fact became known to the public after IT Minister Kapil Sibal's office sent an e-mail inviting journalists to the launch of his new personal website using the free service Hotmail.
Sibal refused to comment on the matter, but another top official in his ministry told AFP on condition of anonymity that he personally preferred Gmail because it is "just a lot easier."
"We keep moving, get different designations, go different places and with that, our emails change. You lose contacts and important emails, which you don't need to worry about with a Gmail account," the official said.
"To be honest, the quality of our official mail isn't that great yet. It still needs some work," he added.
Senior government workers like foreign ministry officials, the information and broadcasting minister and the health ministry secretary, also use Gmail, Hotmail or Yahoo instead of their work accounts, AFP reported.
India announced new e-mail security policy in September, after revelations supplied by former NSA contractor Edward Snowden demonstrated how the NSA took over 6 billion pieces of information from India's computer and telephone networks in just one month.
The $11 million plan was aiming to bring around 5 million public employees onto the government's email domain, powered by the National Informatics Centre (NIC) as early as mid-December.
India's IT ministry was also scheduling workshops to teach employees about email security, such as when to change passwords, user names and even how to use email.
Statistics demonstrate that so far, up to 90 per cent of Indian government officials use private email accounts for professional purposes, IT experts at the Centre for Internet and Society in Bangalore said.