Sanctioning India: 'Strategic suicide' for US?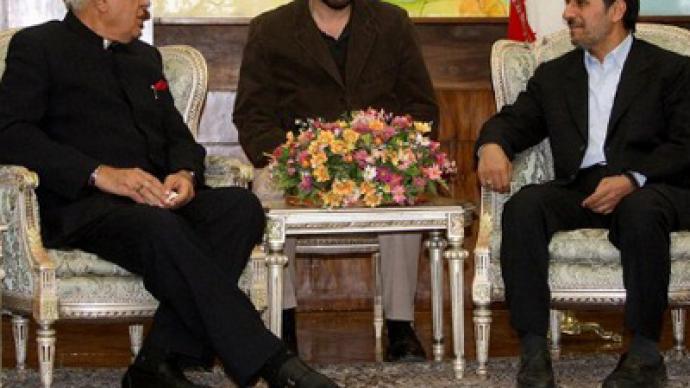 The United States depends on India to counterbalance China in the Asia-Pacific region, international affairs expert Sreeram Chaulia told RT. And he believes the US will eventually give in to India's commitment to buying Iranian oil.
"In the last ten years, if the Unites States has achieved anything of strategic value in Asia, it is the closeness with India," explained Sreeram Chaulia, a professor at the Jindal School of International Affairs. "And I don't think it would want to jeopardize all that for the sake of punishing Iran.""It would be strategic suicide on the part of the United States to actually go ahead and impose sanctions on Indian companies," he added.Iran is indispensable for India's energy security, and India is not going to give in to any kind of pressure from the United States on the issue, says Chaulia."Individual Indian corporations might be worried about facing financial sanctions from the US system, and being shut out of the dollar trade and of the US banking and stock market systems," he said. "But I think as a state, India is pretty confident that it can continue trading with Iran for its own interests and that it's not going to give in to any kind of pressure whatsoever."Nevertheless, Washington has had some limited success in disrupting India's business with Iran in the past, financial analyst Siddharth Ramana told RT."Indian companies have had to withdraw investment from Iran," he said. "We have seen Indian financial organizations having to reroute their currency dealings with Iran through neutral countries."India finds itself in a tricky situation – having to balance energy needs with its strategic partnerships with major Western powers. At the same time, India is opposed to Iran's nuclear program no less than the West, Ramana says, so it will abide any "international law" passed on the issue."If there is a United Nations Security Council resolution which suggests that Iranian oil should be blacklisted, then India will follow suit on that," he said.
You can share this story on social media: