Imperial March staged in Moscow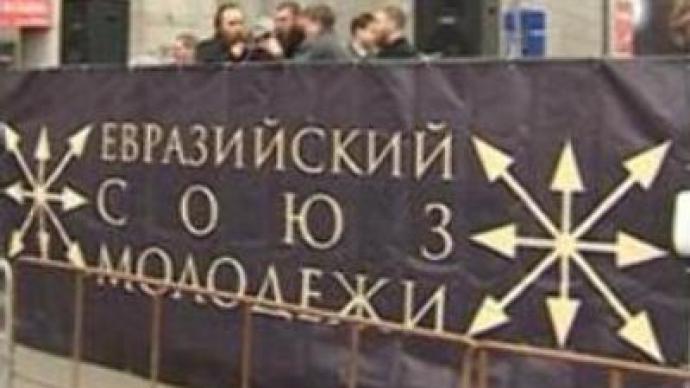 Around 500 people have gathered in the centre of Moscow for the so-called Imperial March, organised by the Eurasian Youth Union. The city authorities gave permission for the rally, but did not allow the group to march through the city.
With the flags of the new Russian Empire flying over one of Moscow's squares the Eurasian Youth Union has launched its so-called Imperial March.This controversial far-right group at times mirrors the radical views of nationalist movements. And although they say they are different, the police are nevertheless meeting them head on, armed with barriers and metal detectors.
"Besides our Russian members we have here around 300 guests from Ukraine, Moldova, Georgia, Latvia, and so on. They believe that we all live in the same country. They came to the capital of their country. We want to restore Russia at least within the boundaries of the USSR,"
said Pavel Zarifullin, Leader of the Eurasian Youth Union.One of the ideas of the Imperial March was to protest against the so-called Disagreement March, the opposition rally scheduled for next week. For the city authorities though it didn't make any difference. Neither of the marches was permitted, only a rally in the centre of Moscow.The participants were disappointed but didn't argue and they quickly laid down their banners.When the Disagreement March comes to Moscow next Saturday, the police might not be met with the same understanding and co-operation.
You can share this story on social media: