Britain to fail government immigration target – Business Secretary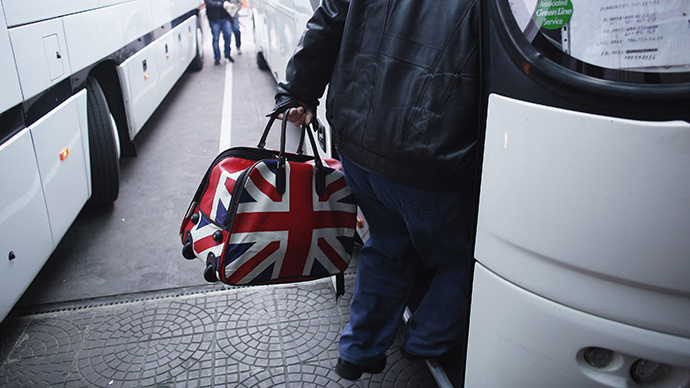 UK PM David Cameron's pledge to cut net migration to below 100,000 has been branded impractical by the UK business secretary. He added the country will fail to meet the target of less than 100,000 migrants entering per year.
Cameron made the pledge in the lead up to the 2010 general election, and hoped that the figure would be reduced to 'tens of thousands' by 2015.
The government has been taking a progressively harsher stance against the issue. 2013 saw controversial measures such as sending vans bearing the sign 'go home or face arrest' into six London boroughs. In December, the UK government introduced measures that would force EU migrants to wait for three months before they could apply for benefits.
Two hundred thousand per year is the projected immigration figure under current trends
Business Secretary Vince Cable said that the figure wasn't viable. "Setting an arbitrary cap is not helpful. It almost certainly won't achieve the below 100,000 level the Conservatives are setting," Cable stated in an interview with BBC political editor Nick Robinson. Cable is known for speaking out against his colleagues on immigration issues.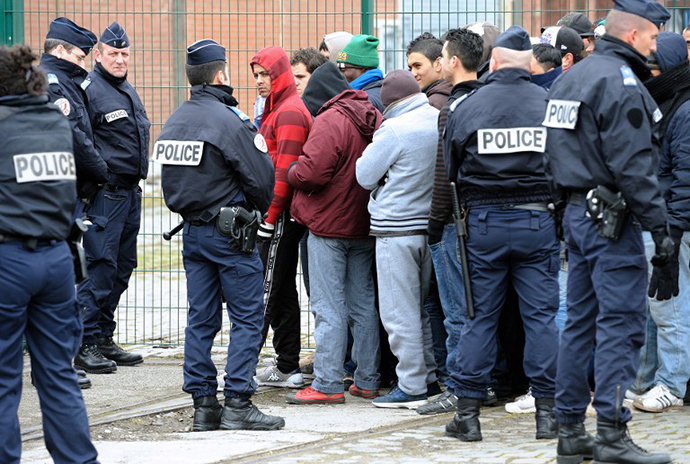 He added that there were numerous factors that the government was incapable of holding sway over. "It involves British people coming back from overseas who are not immigrants but are counted in the numbers," he added.
"In our view, certainly the Liberal Democrats' view, it's not sensible to have an arbitrary cap because most of the things under it can't be controlled," he stated.
Cracks seemed to deepen in the Conservative/Liberal Democrat coalition as a Conservative source told the Independent: "The public want the Government to control immigration. If the Liberal Democrats don't want to listen to the public, then they ought to drop the democrats part of their name."
On Monday, Deputy Pm Nick Clegg slammed George Osborne's call for a further £12bn of welfare cuts after the 2015 general election.
The conservative government is currently lagging behind in the polls. The latest Populus poll of UK voting intentions indicated on December 20 that Labour was soaring ahead with 40 percent support, while the Conservatives had only 32 percent.
A new wave of unsubstantiated panic swept the country on January 1 as restrictions for Bulgarian and Romanian migrants entering the country were lifted. With Britain opening its borders, think-tanks predicted up to 50,000 people a year will go to the UK.
Romania and Bulgaria joined the EU in 2007 and since then, citizens of the two countries have been allowed to work in the UK only on visas. Romania's ambassador to Britain derided MPs and the rightwing media frenzy at the beginning of the year. Journalists descended on Luton airport expecting to interrogate the alleged hoards, prompting ambassador Ion Jingato compare them to tragicomic characters from Samuel Beckett's 'Waiting for Godot'.
You can share this story on social media: