Libya arrests ICC lawyer over 'dangerous' mail for Gaddafi son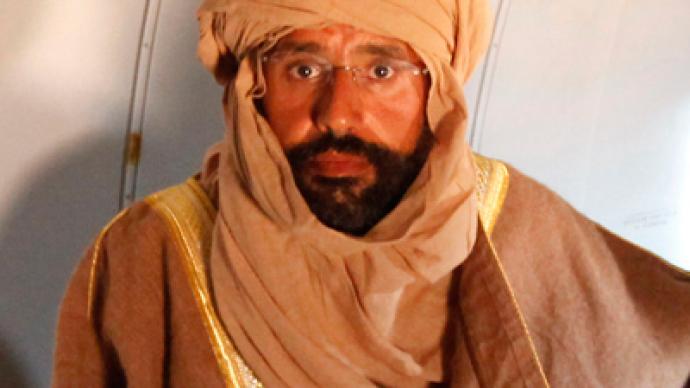 Libyan authorities have detained four members of International Criminal Court (ICC) delegation in the city of Zintan after one member, a lawyer, allegedly passed "dangerous" documents to the son of Muammar Gaddafi.
Australian Melinda Taylor was supposed to meet with Saif al-Islam Gaddafi on Friday to discuss details of his potential extradition and trial in The Hague."During a visit (to Saif on Thursday), the lawyer tried to deliver documents to the accused, documents that have nothing to do with his case and that represent a danger to the security of Libya," the ICC's Libyan representative Ahmed al-Jehani said on Saturday.The ICC has confirmed that four of its staffers in Libya have been detained. It also issued a statement that demands their immediate release and calls on Libyan authorities to ensure their safety."I call on the Libyan authorities to immediately take all necessary measures to ensure their safety and security and to liberate them," said ICC president Judge Sang-Hyun Song. "These four international civil servants have immunity when on an official ICC mission."But a Libyan Foreign Ministry official noted that his country could ask the ICC to revoke Taylor's immunity status so that authorities could proceed with the investigation."I think the woman will be with us for a while until the waiver is granted by the International Criminal Court so we can formally start the investigations," the official noted "It is an act that is jeopardising the national security of Libya and we are taking it very seriously."Taylor is part of a four-member delegation, which is negotiating a handover of the son of the late Libyan leader for trial by the ICC. Saif al-Islam has been held in a Zintan prison ever since his capture by the city's militia in November, shortly after his father's death.Jehani did not reveal the nature of the documents, but said they had been sent by Mohammed Ismail, Seif's former right-hand man, who has been on the run since the revolution in Libya. The papers also included an unsigned letter from Saif saying "there is no government or law in Libya" and that he was being "ill-treated".The ICC lawyer is being held under house arrest rather than in prison, the ICC representative stressed.This is the latest step in the dispute between Libya and the ICC over the fate of Seif Gaddafi.The international court has been seeking his extradition for months, but is facing opposition from the new Libyan government in Tripoli, which wants to try the man on Libyan soil.Zintan authorities have also been reluctant to hand over their prisoner to Tripoli.
You can share this story on social media: