"I've seen Kim Jong Il and he's OK"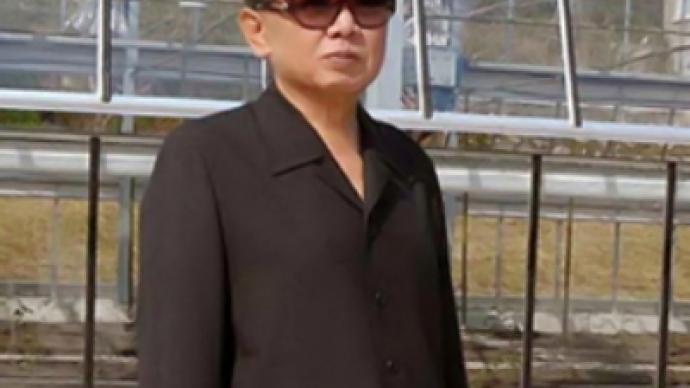 Kim Jong Il is feeling well and has no problems with his memory, says the director of Russia's Moiseyev Ballet, who just returned from tour in North Korea.
"Kim Jong Il looks the way he did two years ago," Elena Shcherbakova said. "He only got a little thinner."
Art, but not politics, was on the agenda during the meeting with the North Korean leader, which took place on June 23 after the ensemble's performance in the city of Wonsan.
Kim Jong Il thanked the dancers for the new programs they presented.
"He said that we've managed to retain the high quality of our performances, and invited us to visit North Korea again," she said.
He also wondered how the cast manages without their late founder Igor Moiseyev, who died in November 2007.
"When Igor Alexandrovich Moiseyev [Moiseev] passed away, Kim Jong Il sent us his condolence and a bunch of flowers," she added.
Shcherbakova said she was amazed by the memory of the North Korean leader, who remembered the names of the leading dancers two years after he had last seen them.
Moiseyev's ensemble opened what Kim Jong Il called "the Russian seasons" in North Korea, as more Russian artists, including the Pyatnitsky Choir and Berezka choreographic, are expected to visit the country soon.
Beginning in September 2008, when Kim Jong Il did not attend a military parade marking 60 years since the foundation of North Korean state, there were numerous media reports about his poor physical conditions. Some publications even stated that he had died and was being represented by a double.
You can share this story on social media: