A bomb for my dear wife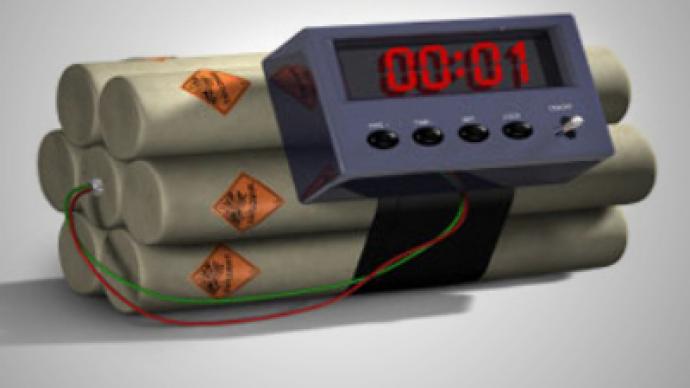 A possessive ex-husband set off a handmade bomb to kill his former spouse in Russia's Urals. The woman survived, but was taken to hospital with numerous wounds.
A 52-year-old former army officer from Nizhnevartovsk allegedly planted a handmade explosive device into a car parked near a shop his ex-wife walked by every day. The man got on top of the building and waited for his ex to show up.
When the woman passed by the vehicle, he set the bomb off with a remote control. The explosion tore apart the car and broke the windows of the building it was parked near. The woman was taken to hospital with numerous injuries, but still alive.
Witnesses immediately called the police and ambulance.
Local police detained the man shortly after the incident. He admitted that he mastered the device to settle accounts with his former spouse. He is now awaiting trial.
You can share this story on social media: