US must live up to human rights obligations – UN watchdog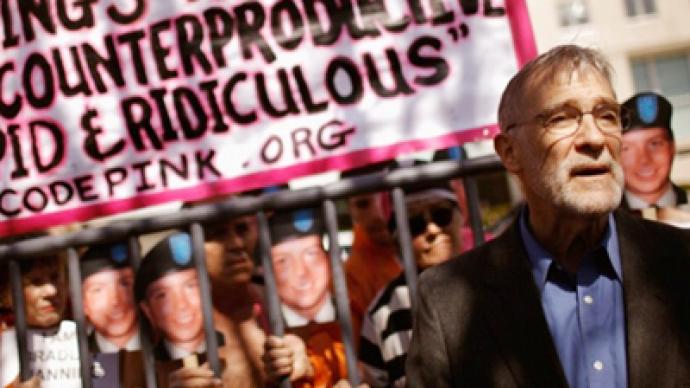 UN Human Rights Council representative Juan E. Méndez met with RT to examine the plight of Private Bradley Manning – the US soldier at the center of the WikiLeaks scandal.
On April 19, the Pentagon announced it would be moving Private First Class Bradley Manning from a military facility at Quantico, Virginia, to the Joint Regional Correctional Facility at Fort Leavenworth, Kansas. Private Manning is suspected of sharing secret documents with the whistle-blowing website WikiLeaks.Since he has been in custody, nearly a year now, he has been held mostly in solitary confinement – no contact, no communication, no daylight for 23 hours a day. Manning himself has said in addition he has been forced at times to sleep naked.Criticisms against his treatment have been mounting, and many say they want to know more, preferably from Manning himself.Juan E. Méndez of the UN Human Rights Council says he wants to see what the new conditions of Manning's sentiment are, as well as he is hoping to investigate in detail what the past conditions have been."I have some references to it, but I want to hear from him [Bradley Manning] exactly what it is. And I'm also asking the United States government for more information about things like the precise regiment that he was subjected to and the one he'll be subjected to when he gets to Fort Leavenworth. Also by whose authority, who ordered it, for what reason, for what purpose," Juan E. Méndez told RT."All of these things are very important for me, in order to make a judgment as to whether the treatment constitutes cruel, inhuman or degrading treatment or even worse – could even constitute torture," he added."The United States insist on all other countries to live up to the human rights obligations, and one of them is to investigate torture. So, I think this has to happen here as well," the UN Human Rights Council representative added.
You can share this story on social media: