Spain drops London Olympic ticketing into hot water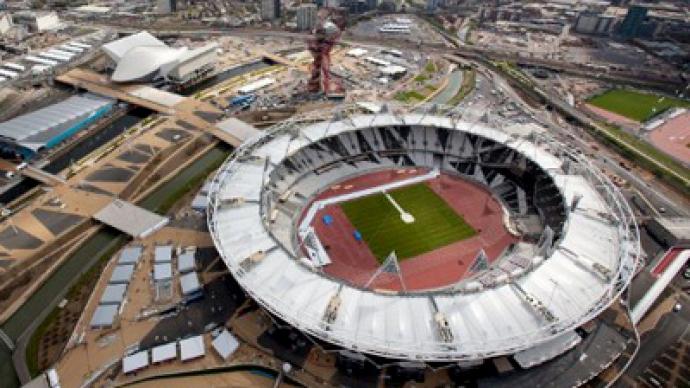 The outrage over the allocation of London 2012 Olympic tickets reignites as ticket-hungry Britons see fresh opportunity to buy slip from their hands.
Thousands of tickets went on sale on Monday after Spain admitted it could not sell its generous allocation.However, these tickets will be available to residents from all across the EU and only via the controversial Spanish-language Viagogo website. In the UK, many had hoped that the unwanted allocation would be returned to the Olympics organising committee Locog to sell on to British spectators.The move will infuriate ticketless Britons who think they should be first in line, and believe the allocation process was unfair from the start. Thousands were left disappointed by last year's ticket ballot, and the revelation that tickets for several popular events have been sitting, unwanted, in Spain all this time will only add fuel to accusations that the system was badly mismanaged. These include the men's 100 metres final, gymnastics, beach volleyball and even the opening and closing ceremonies.The Spanish Olympic Committee initially gave its tickets away throughout a music and book store chain called Finac, however after several months barely any had been sold, with some shops failing to sell even a single ticket.This latest controversy comes hot on the heels of news over the weekend that Thomas Cook – the travel agent and official partner with the London 2012 games – was accused of selling tickets for the men's 100 metres final with a huge mark-up. Despite a global ban on selling tickets above face value, the Sunday Times reported the operator – which paid more than £20 million to be the official provider of ticket and accommodation packages – was offering a pair of tickets for the men's 100 metre final including a travel pass and night in a hotel room, for a price tag of just under £3,000.However, once the cost of the room and the pass is subtracted, each ticket costs £1,306 – more than triple the fact value of £420.Today's announcement will spark further debate over the fairness and transparency of the entire UK ticketing operation which many branded "farcical". The system appeared skewed to favour the rich; with the 2011 ballot allowing would-be Olympic goers to request as many tickets as they liked so long as they could guarantee payment for them on their credit card.Punters who were not willing to gamble large amounts of cash felt the odds were unfairly stacked against them. However, many people who did ask for thousands of pounds worth were also left disappointed leaving many dumb-founded as to how the tickets were allocated.Further criticism followed failed attempts to use the ticket website which suffered severe technical problems. There have been numerous calls for a breakdown of tickets by price and by event, so it can be checked whether promises to make seats affordable are being kept.Meanwhile the controversies and unwanted press attention continue to mount. Earlier in the month, the father of cycling gold medallist Sir Chris Hoy slammed the ticket allocation process.My Hoy said not enough was being done for athlete's families. Locog insists that every British athlete has been given the opportunity to buy two tickets for each session in which they compete. But with many events, including cycling, being oversubscribed, Mr Hoy believes, with the final round of ticket sales due to take place, organisers should hold more back for families. According to Locog and the Games organisers, up to a million more seats will be made available once capacities of all the different venues have been finalised.
You can share this story on social media: