Any .com a target? US takes down 'illegal' website outside America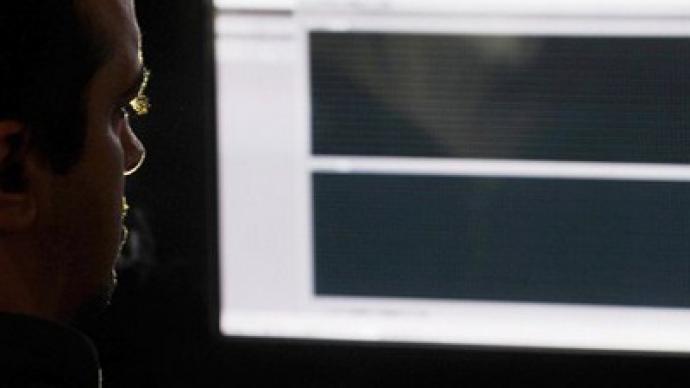 The conviction of Canadian billionaire Calvin Ayre in the US on charges of online gambling and money laundering has sparked fears that anyone owning an Internet .com domain could fall under US jurisdiction.
The federal judge implicated Ayre and four colleagues in almost $10 billion of illicit winnings paid out to gamblers. Ayre's four colleagues are currently outside the US, yet face a possible jail sentence of 25 years. In connection with the charges, Calvin Ayre's website Bogdan.com was seized and shut down on Monday by Homeland Security on a federal court order. However other Bogdan sites, namely Bogdan.eu and Bogdan.co.uk remain active.The Canadian, who founded the Bogdan gambling group, was accused of operating an illegal gambling business between June 2006 and Jan 2012 and of orchestrating a money laundering conspiracy.Under US law, online gambling is illegal.Bogdan.com was registered to an online domain in Canada where internet gambling is legal. However Homeland Security justified the shutdown by citing "the movement of funds from accounts outside the US" as the reason."Sports betting is illegal in Maryland, and federal law prohibits bookmakers from flouting that law simply because they are located outside the country," said a District attorney for Maryland, Rod J. Rosenstein.Calvin Ayre has criticized the charges claiming that the US has no right to the indictment given that online gambling is legal according to international law."I see this as abuse of the US criminal justice system for the commercial gain of large US corporations. It is clear that the online gaming industry is legal under international law and in the case of these documents it is also clear that the rule of law was not allowed to slow down a rush to try to win the war of public opinion," he said in an official statement on his website.The case has also caused raised eyebrows among online activists who see it as the US extending its jurisdiction into the online .com domain. This essentially means that the US could prosecute people on the basis that legal activities they engaged in in other countries are illegal in the US."Even though SOPA is currently in limbo, the reality is that US law can now be asserted over all domains registered under .com, .net, org, .biz and maybe .info," writes Mark Jeftovic, CEO of easyDNS, a multinational domain-hosting company.
You can share this story on social media: