Danish scientists 'close' to HIV cure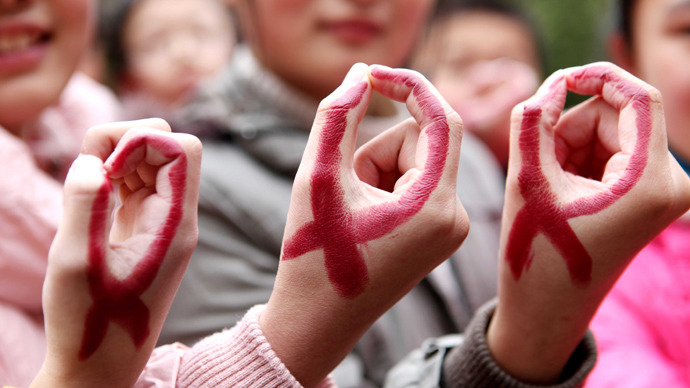 Researchers in Denmark believe that they are on the brink of a breakthrough in finding a cure for HIV "within months".
The Aarhus University Hospital, in Aarhus, Denmark is conducting clinical trials which will test a "novel strategy" where the HIV virus is stripped from human DNA and then destroyed permanently by the body's immune system.
The HIV virus must be released from "reservoirs", which are formed in DNA cells, and brought to the surface of those cells. Once it comes to the surface, the body's natural immune system can kill the virus by being boosted by a vaccine.
The results of the tests they believe will show that "finding a mass-distributable and affordable cure to HIV is possible,"
the Danish scientists working on the cure said in a statement, it was reported in the Telegraph.
The technique has already been proven to work in laboratory tests and the Danish scientists are currently conducting human trials.
The laboratory tests were so successful that the Danish Research Council has awarded the scientists 12 million Danish Kroner ($2.97 million) to carry out clinical trials on humans.
"I am almost certain that we will be successful in releasing the reservoirs of HIV. The challenge will be getting the patient's immune system to recognize the virus and destroy it. This depends on the strength and sensitivity of individual immune systems," Dr. Ole Sogaard, a senior researcher at the Aarhus University Hospital in Denmark, told the Telegraph.
15 patients are currently taking part in the trials and if they respond to treatment they will then be conducted on a wider scale.
However, Dr. Sogaard stressed that combating people's behavior; such as unprotected sex and sharing needles remained of paramount importance in the fight against HIV and that a cure is not the same as a preventative vaccine.
With current HIV treatment, a patient can live a relatively normal life with few side effects even into old age, but if treatment is topped then symptoms reappear within two weeks.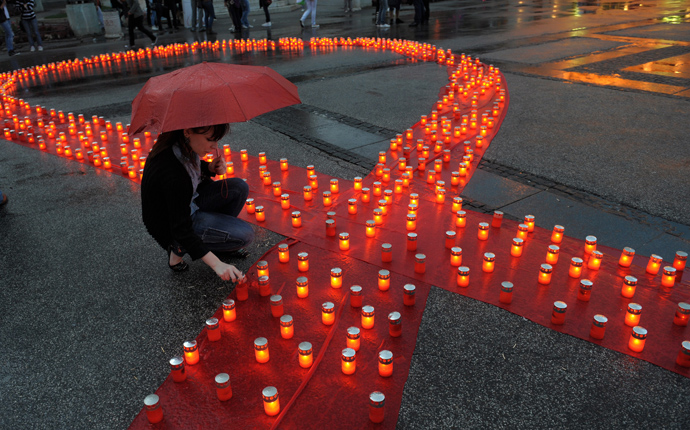 A cure, as well as saving health services billions of pounds, would remove the need for patients to take continuous HIV medication.
The Danish team is among the most advanced in the world, but the technique is also being researched in Briton, the US and Europe although studies have not yet moved to the clinical trial stage.
Five universities in the UK, Oxford, Cambridge, Imperial, University College London and King's College have jointly formed the Collaborative Eradication of Reservoirs UK Biomedical Research Centre Group (CHERUB), which is dedicated to finding a cure for HIV.
"When the first patient is cured in this way it will be a spectacular moment. It will prove that we are heading in the right direction and demonstrate that a cure is possible. But I think it will be five years before we see a cure that can be offered on a large scale," said Dr. John Frater, a clinical research fellow at the Oxford University Nuffield School of Medicine, a member of the CHERUB group.
The technique uses drugs called HDAC inhibitors, which are more commonly used to treat cancer, and was found almost by accident when Timothy Brown an HIV sufferer developed leukemia. He had a bone marrow transplant from a donor with a rare genetic mutation, which made his cells resistant to HIV. Mr. Brown, who became known as the Berlin patient, became the first man to ever be fully cured of the disease.
His case caused a revolution in research, with two new principal approaches. The first is gene therapy, which is expensive and not easily transferable to gene pools around the world, and aims to make a person's immune system resistant to the HIV virus.
The second is the HDAC inhibitor approach, as being used by the Danish team, by the CHERUB group in Britain and by other laboratories in the US and Europe.
Worldwide the number of new infections in adults has become broadly stable for the past 4 years. In 2011, 0.77% of the world's population or 34 million people were recorded as suffering from HIV, according to according to the World Health Organization (WHO).
The rate of Infection has begun to drop in all areas of the world except for sub-Saharan Africa and Eastern Europe where it is still rising.
In Russia HIV AIDS is a serious and growing problem. In 2012 Russia recorded a 12% rise in infections with 200 people becoming infected every day. Nearly 60% of new cases were due to sharing infected needles while as many as 39% were due to heterosexual sex.
However, Russia does have one of the best records in the world for successful anti-retroviral treatment of pregnant mothers who then give birth to healthy children, according to HIV expert, Dr.Alexei Mazus Head of Moscow's HIV treatment and prevention center and an HIV expert.
Dr. Mazus also said that Russia is developing a number of vaccines in the search for a cure for HIV.
"Vaccines have been developed at three scientific centers, in Moscow, St. Petersburg and Novosibirsk. Hopefully, at least one of the three vaccines developed in Russia will become a scientific step forward," Dr. Mazus was quoted as saying by the website Russia Beyond the Headlines in March.
You can share this story on social media: