Megatons to Megawatts 2.0: Russia eyes new nuclear project with US energy industry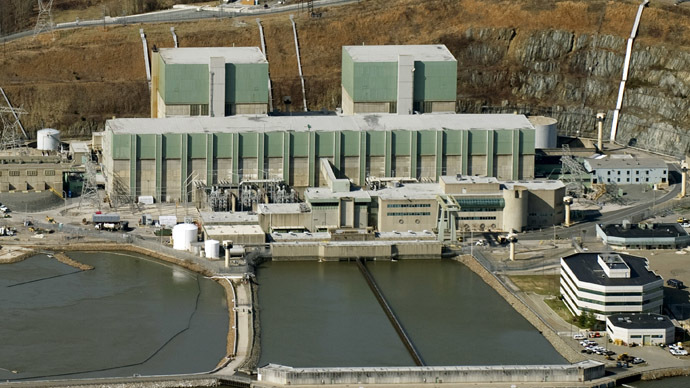 Russia's state nuclear energy monopoly has delivered the last portion of uranium fuel made from Soviet nuclear warheads to the US. Rosatom is now looking forward to mutually profitable cooperation with America's nuclear energy industry.
The final shipment consisting of four containers of U-235 uranium fuel, downblended from approximately 80 Soviet nuclear warheads, arrived in Baltimore from St. Petersburg on the Atlantic Navigator vessel. Containers were sent to a gaseous diffusion plant in Paducah (Kentucky) belonging to America's United States Enrichment Corporation (USEC), which produces fuel assemblies for American nuclear power plants.
The last assembly made of HEU-LEU (Highly Enriched Uranium - Low Enriched Uranium) nuclear fuel will be produced in 2017. It is expected that they will last till 2020.
Half of America's nuclear power generation facilities used HEU-LEU uranium, which means that one in 10 light bulbs in the US are lit with energy generated from uranium derived from Russian nuclear warheads. All in all, Russian nuclear fuel has given America around seven trillion kilowatts of electrical energy.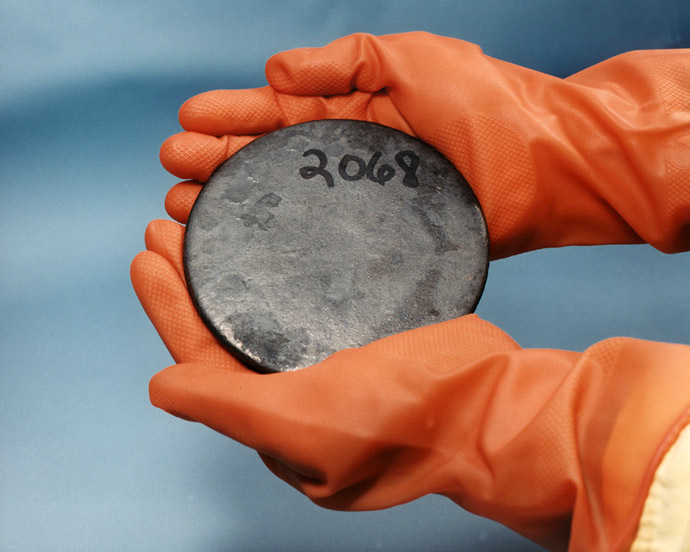 Now that the HEU-LEU agreement is over, Rosatom is going to sell enriched uranium to the US at an international market price, which is considerably higher than the cost of HEU-LEU fuel. This could have an impact on internal US electric power generation and consumption.
In 2012, the Russian Foreign Ministry announced that Moscow is not going to extend the so-called Nunn–Lugar program, (Cooperative Threat Reduction (CTR) Program), within the framework of which the Megatons to Megawatts Program has been operating. This is due to national security reasons.
What is the HEU-LEU agreement
The HEU-LEU agreement (dubbed Megatons to Megawatts Program) signed in 1993 involved the downblending of 500 tons of Soviet-made military grade, highly enriched uranium (HEU) (equivalent to 20,000 nuclear warheads) into low-enriched uranium (LEU) to produce nuclear fuel for America's 104 nuclear reactors, which generate nearly a fifth of all US energy.
Russia made a commitment to supply fuel at a fixed price, with the total worth of the contract reaching $17 billion. The last payment for the fuel is expected to be made in January 2014.
Considering the production costs of the weapon-grade enriched uranium, the deal has been extremely profitable for the US nuclear power generating industry. All in all, Americans have been 'buying out' Soviet HEU for a mere $34,000 per kilogram since 1995.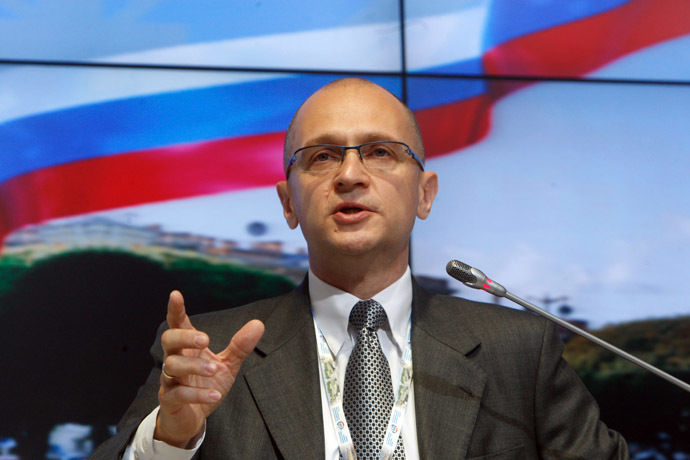 Rosatom enters US nuclear energy market
Marking the end of the HEU-LEU agreement signed in 1993, the head of Russia's Rosatom nuclear energy corporation, Sergey Kiriyenko, has met with his American counterpart in Washington, the US Secretary of Energy Ernest Moniz and his deputy Daniel Poneman.
The parties "compiled a list of mutually interesting projects" Kiriyenko told journalists on Tuesday. The head of the Russian nuclear energy industry named one such project: an international fast-neutron reactor, but refrained from specifying the others.
Kiriyenko said that the HEU-LEU agreement has become "unique experience" which paved the way for future Russia-US cooperation in the nuclear energy sphere.
Rosatom has already signed more than $5.5 billion worth of direct contracts, with US nuclear power generators outside the framework of the HEU-LEU agreement, Kiriyenko acknowledged.

"It is the basis that allows our companies to discuss further cooperation options after the completion of this project," Kiriyenko said.
Over the 20 years the agreement lasted, the sides "have faced technical, commercial and political problems, and if somebody wanted to find a pretext for the withdrawal from the project, it could be done," Kiriyenko acknowledged, but "if there is the will to find a solution, it can be found in the most difficult situation."
Russia's state nuclear corporation, Rosatom, has been heavily investing in a national nuclear energy infrastructure, in particular innovative uranium enrichment technologies and fuel assembly production.
Today Rosatom possesses a cutting edge gaseous centrifuge enrichment industry, concentrated at four facilities in Siberia and the Urals, accounting for up to 40% of the world enrichment capacities.
In the meantime, America's USEC continues to rely on outdated and extremely costly gas-diffusion enrichment technology.
Despite years of work and billions spent on enrichment infrastructure, the corporation's $3 billion dollar gaseous centrifuge enrichment project at the American Centrifuge Plant in Piketon, Western Virginia, reportedly continues to suffer constant technical problems.
End of military nuclear fuel is close
Practically all countries that officially possess nuclear weapons (China, France, India, Pakistan, Russia, UK, US) ceased production of weapon-grade highly enriched uranium years ago.
The US stopped producing HEU back in 1964, when the country reached a total of 30,000 nuclear warheads, while Russia ceased to produce it in 1988, when the USSR already had 44,000 nuclear warheads. For some time the United States Enrichment Corporation (USEC) continued producing HEU for submarine nuclear reactors, but ceased this kind of production in 1992. Production of military grade plutonium was also stopped in both the US (in 1988) and Russia (in 1994). Both France and the UK stopped HEU production in 1990s.
At least a third of the estimated 2,000 tons of highly enriched uranium ever produced by all members of the 'nuclear club' has already been recycled into fuel. Since no nuclear-capable country is willing to disarm altogether, the process of downblending military-grade U-235 is finite.
With 65 nuclear power plants generating over 19 percent of electric power in the country, America owns world's largest number of commercial nuclear power plants and therefore is the biggest consumer of nuclear fuel.
To meet the high internal consumption, the US government has not only been buying uranium fuel from Russia, but has also been converting its own nuclear warheads into power plant fuel. In 1996 the US government declared 174.3 tons of military HEU as surplus and recycled the amount into LEU fuel.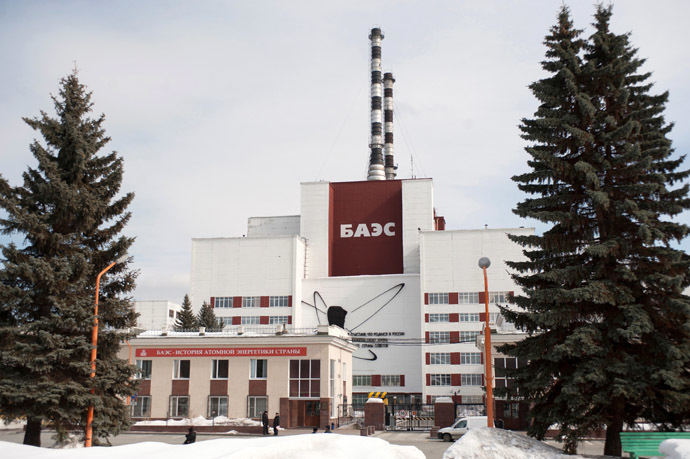 Fast reactors and closed nuclear fuel cycle
In the meantime Russia is the only country that has developed industrial scale fast-neutron nuclear reactors, the so-called breeder reactor technology that enables the use of a wider range of radioactive elements as a nuclear fuel.
Besides producing electric energy, it generates more fissile material that can be used as nuclear fuel. This brings us to the closed nuclear fuel cycle, a long-lasting dream of the nuclear energy industry that one day might come true.
With BN-600 breeder reactors (600 megawatt) at Russia's Beloyarskaya nuclear power plant (running since 1980), the assembly of the next generation BN-800 breeder reactor (880 megawatts) at the same site is set to be finished by the end of 2013, and commissioned in September 2014.
Russian physicists have already elaborated the next step for the revolutionary technology, a BN-1200 breeder reactor that is set to be assembled at the Beloyarskaya nuclear power plant by 2020.
Overall eight BN-1200 breeder reactors are expected to be constructed by 2030, and that would mark the dawn of anew era of nuclear energy power generation – a truly 'green' and ecologically secure closed nuclear fuel cycle.
You can share this story on social media: