Helicopter disappears in Russia's Komi republic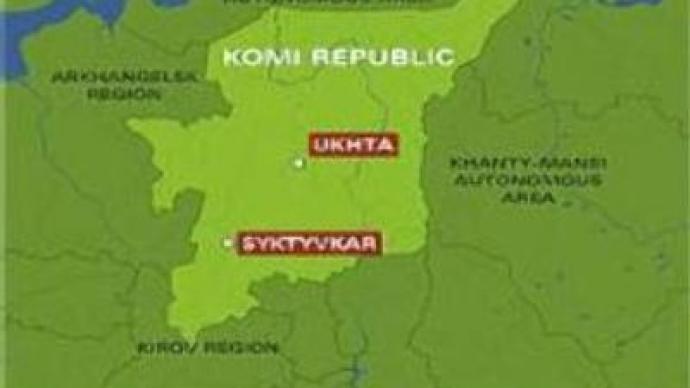 A helicopter with six people onboard has gone missing in the Russian republic of Komi, which is to the west of Russia's Ural mountains. According to the Emergencies Ministry, the helicopter belongs to Gazpromavia airline.
The helicopter had 5 crew members and one passenger. Rescue teams using helicopters began a search of the area, but have now suspended their efforts until first light Thursday.
'The Mi-8 helicopter of the Gazpromavia aviation company was returning after a planned flight to check a pipeline and deliver a group of repair workers. At 15:00 it failed to carry out a scheduled radio contact and a search-and-rescue operation was started. At 6 a.m. three helicopters took off, with rescuers and medical workers aboard to explore the site where it disappeared. The alarm beacons are not releasing any signals, so we have no reason to suspect it crashed. The location is the transpolar Urals, in the National Park. It left its destination point without problems and flew beyond the horizon without a visible failure,'
Oleg Netsky, the Emergency Ministry spokesman, commented. Meanwhile, the head of the republic's Committee for Civil Defence and Emergencies, Anatoly Nuikin says the helicopter could make an emergency landing.
"First of all, there is a possibility of an emergency landing. In any case, we do not want to speculate about the worst-case scenario. Nevertheless, the head of the republic has ordered all the necessary means to be made available for a search-and-rescue operation. If needed, assistance will be given to the crew and the one passenger on board,"
expanded Mr Nuikin.
You can share this story on social media: