Kids feared among 21 dead in Siberia copter crash
Published time: 2 Jul, 2013 07:05
Edited time: 2 Jul, 2013 18:03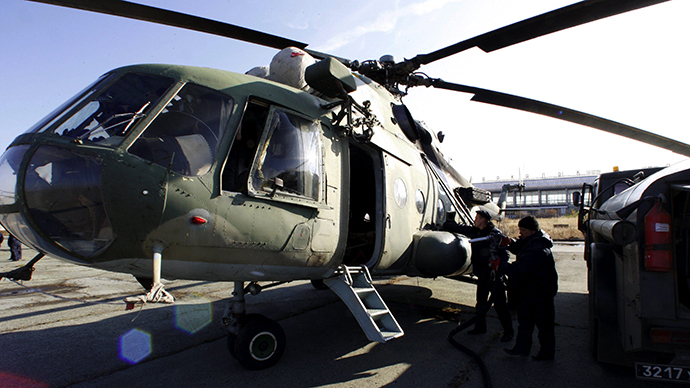 Up to 21 people, including children, are feared dead after a helicopter with 25 passengers and three crew members crashed in Russia's republic of Yakutia, north-eastern Siberia.
Two groups of rescuers reached the area of the tragedy identified by the crew of the helicopter, but have so far failed to find the aircraft, the Emergencies Ministry spokesperson Irina Rossius told Itar-Tass. It took the teams about six hours to reach the site, because of bad weather they had to use off road vehicles instead of helicopters. 
The search-and-rescue operation is continuing.
The exact number of casualties is still unclear. A source from law enforcement told the Interfax agency that 21 people were killed, while earlier reports suggested 19 people had died in the tragedy.
"The preliminary information available indicates that children have been killed as well," Andrey Koryakin, the head of the Polar Airlines company, which owns the Mi-8, told Interfax agency.
"The crew has reported 19 fatalities. So far we have no further information. I am giving you tentative figures. More precise information will be available when the rescuers reach the site," he added. 
According to the region's Deputy Transport Minister, Aleksandr Tarasov, there were 11 children among the passengers, including three toddlers under two.
The pilot of the helicopter, which was en route from the village of Deputatsky to Kazachye village, reportedly lost control of the aircraft and crashed into a mountain.
Reportedly, the aircraft crashed 60 kilometers from Deputatsky at 10:40 local time (00:40 GMT).
Helicopters are the main means of transport in the region due to the harsh climate.